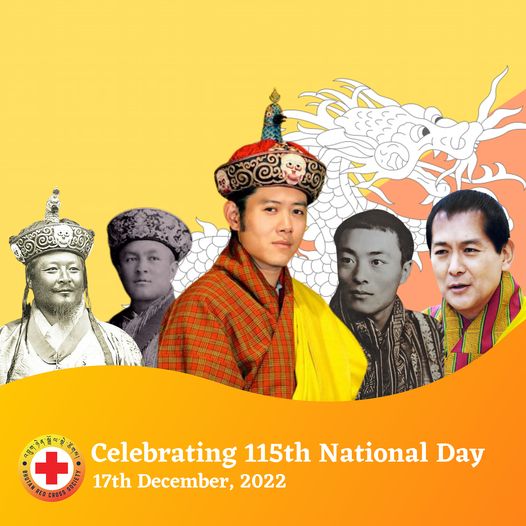 As the nation comes together to celebrate the joyous 115th National Day, the Bhutan Red Cross Society would like to offer our humble gratitude to our visionary monarch for the continued peace, happiness and stability the Bhutanese have enjoyed through the years.
May Bhutan remain blessed throughout!
𝗣𝗘𝗟𝗗𝗘𝗡 𝗗𝗥𝗨𝗞𝗣𝗔 𝗚𝗬𝗔𝗟𝗢 !