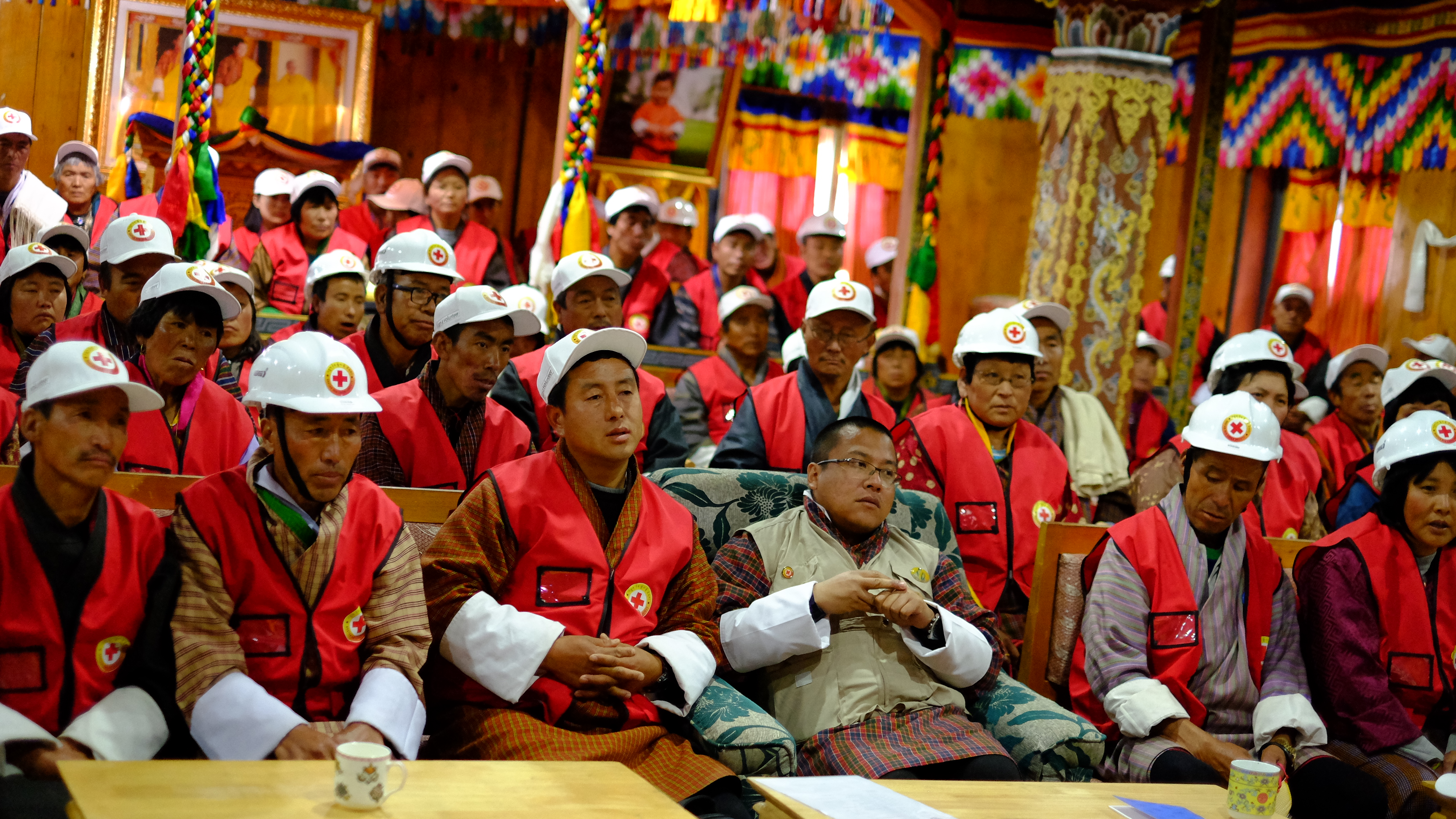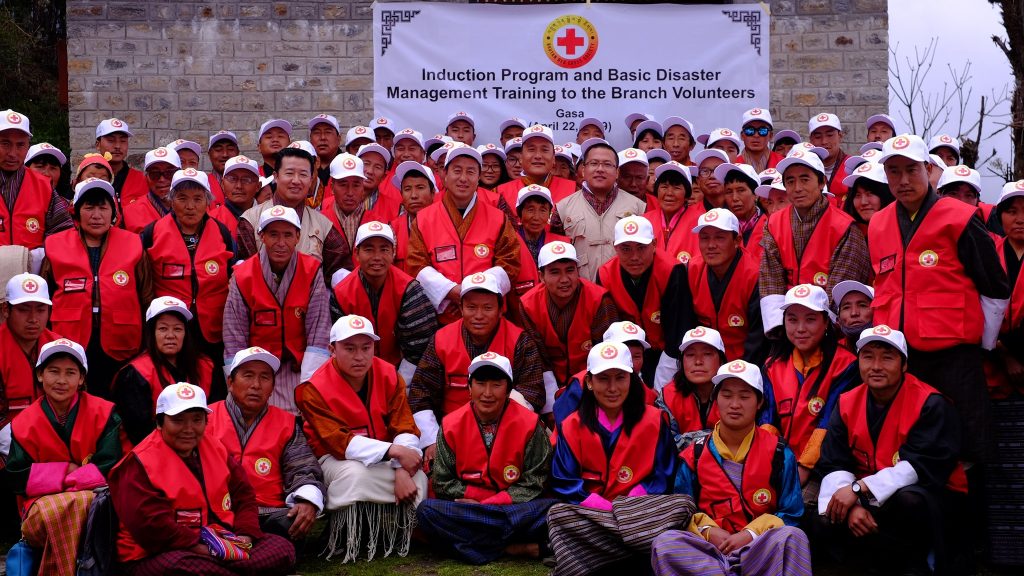 99 volunteers under Gasa district (extreme north of Bhutan) were given the induction training along with the basic disaster management training.
The program was graced by the deputy Governor with the note
thanking the esteem organisation with the blessings from the President Her Majesty The Gyaltsuen, and on the importance of the Bhutan Red Cross volunteers being prepared if a natural disasters occurs in the district. He further mentioned that with the enhancement of the community strength of the Red Cross volunteers as one of the biggest network in the remote district, Gasa is more prepared.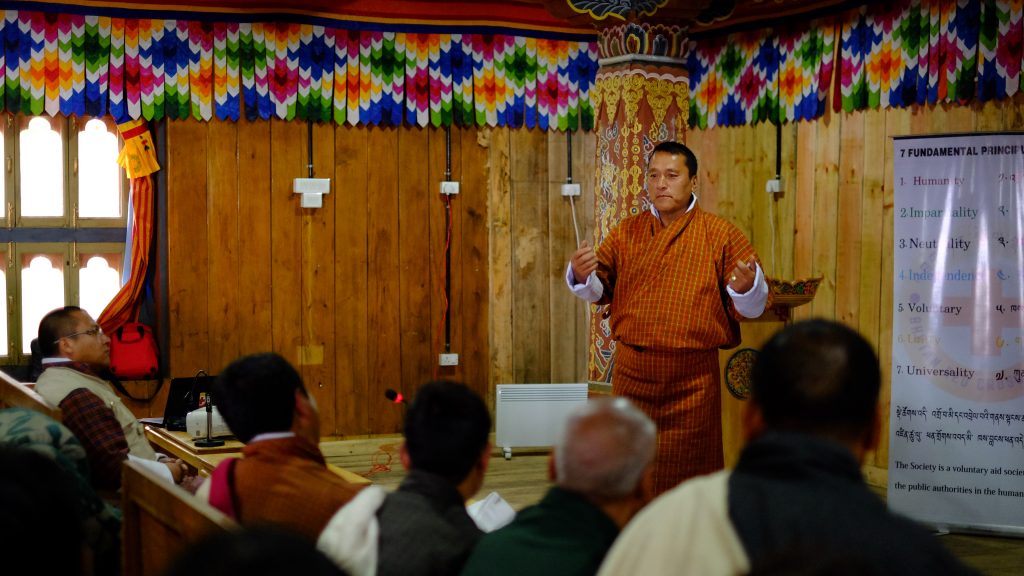 The volunteers and members were inducted on the Bhutan Red Cross Society, the values and principles of the Red Cross Movement and also introduced to the concept of Community Response Team(CRT).
The Gasa branch volunteers were presented with the set of personal protective equipments(PPE).