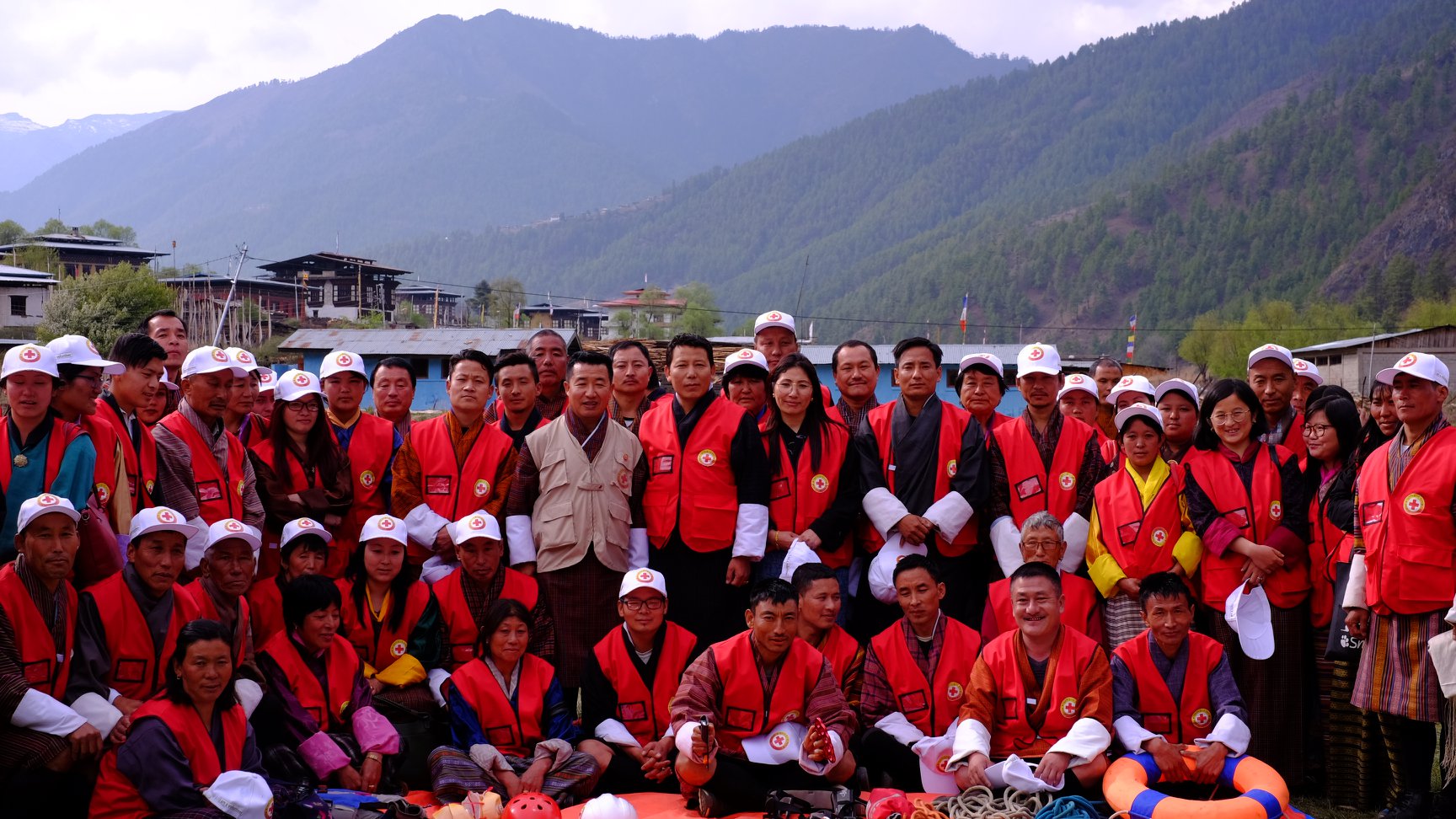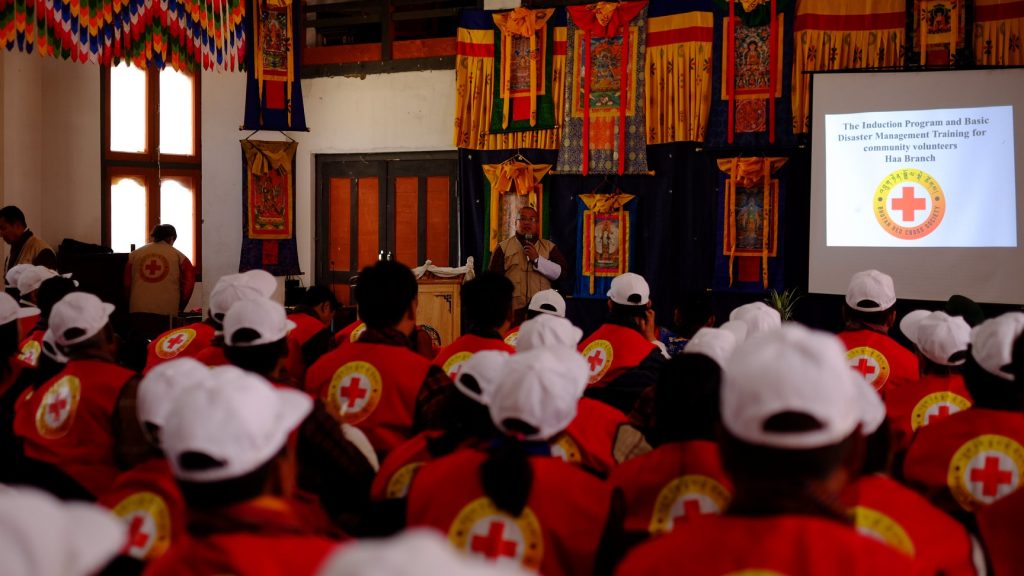 Bhutan Red Cross Society completed the 18th District Branch induction program to 81 volunteers from Haa. They were familiarized on the mandates of the BRCS including the Seven Fundamental Principles and its auxiliary role in three program areas of disaster management, health, and social services.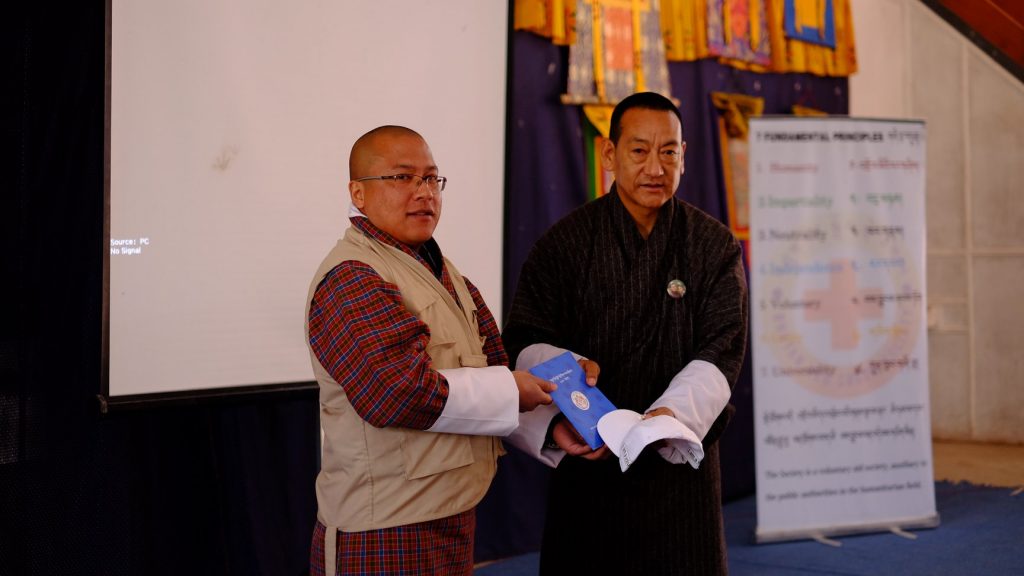 The ceremonial opening was graced by the Deputy Governor with the note on the vital role of BRCS in the country under the guidance of Her Majesty the Gyaltsuen and volunteering as a multi-faceted in its importance to the society.
The program ended with the election of the branch coordinator and deputy Coordinator. Meanwhile, in order to ensure that the volunteers have the basic amenities, they were provided with a set of Personal Protective Equipments (PPE) and introduced to an approach of Community Response Team ( CRT).