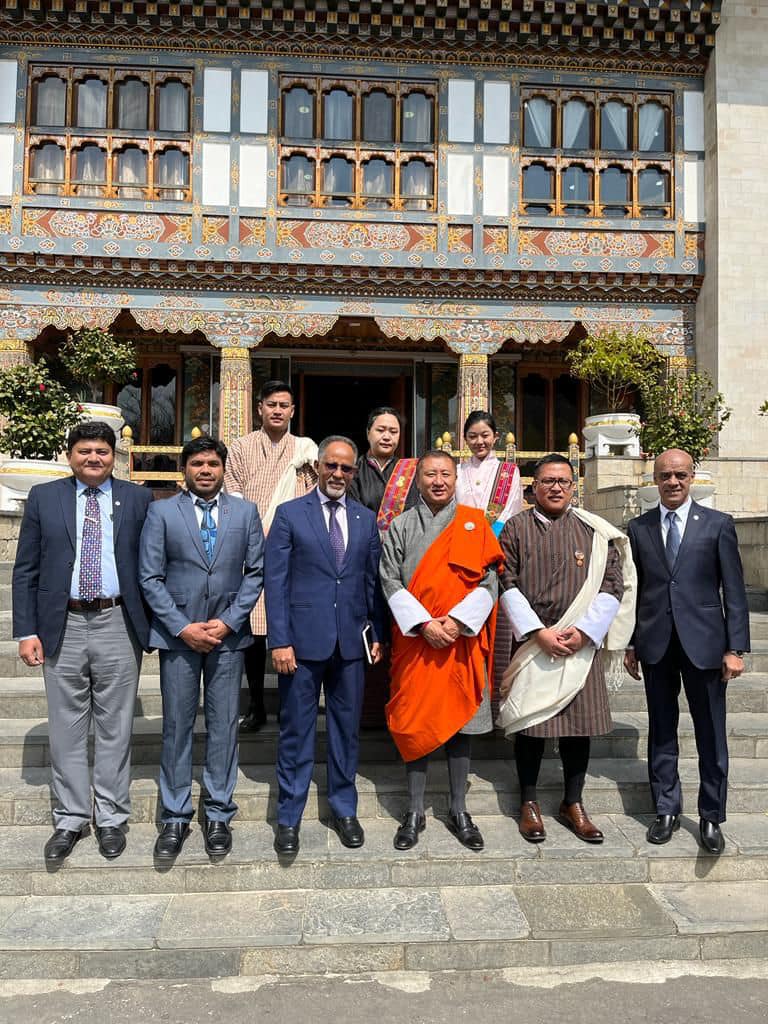 After a successful five days visit to Bhutan by the ICRC- Regional Delegation based in Delhi led by the Head of Regional Delegation (HoRD) Mr Kedir Awol Omar, the delegation left the country. The Bhutan Red Cross Society hosted the visit with the continued supports from the Ministry of Foreign Affairs & External Trade, and the Royal Bhutan Embassy in Delhi.
With His Excellency The Prime Minister out of the country, the delegation called-on the Minister, Minister of Foreign Affairs & External Trade, & the Minister, Ministry of Health and the officials of the respective ministries.
As its the first visit of the HoRD to Bhutan, the delegation also met with the hon'ble Attorney General, Office of Attorney General, and the officials of the Department of Law & Order.
The Bhutan Red Cross hosted extensive meetings with the delegation that also included a field visit to the WangduePhodrang Branch to show the activities during the Pandemic through the supports from ICRC. The visit ended by a meeting hosted by the representative of His Majesty's Secretariat to Bhutan Red Cross placing on record thanking the ICRC for the continued supports to Bhutan.