Program: 𝐁𝐫𝐚𝐧𝐜𝐡 𝐈𝐧𝐝𝐮𝐜𝐭𝐢𝐨𝐧 𝐓𝐫𝐚𝐢𝐧𝐢𝐧𝐠
Posted On: October 23rd, 2023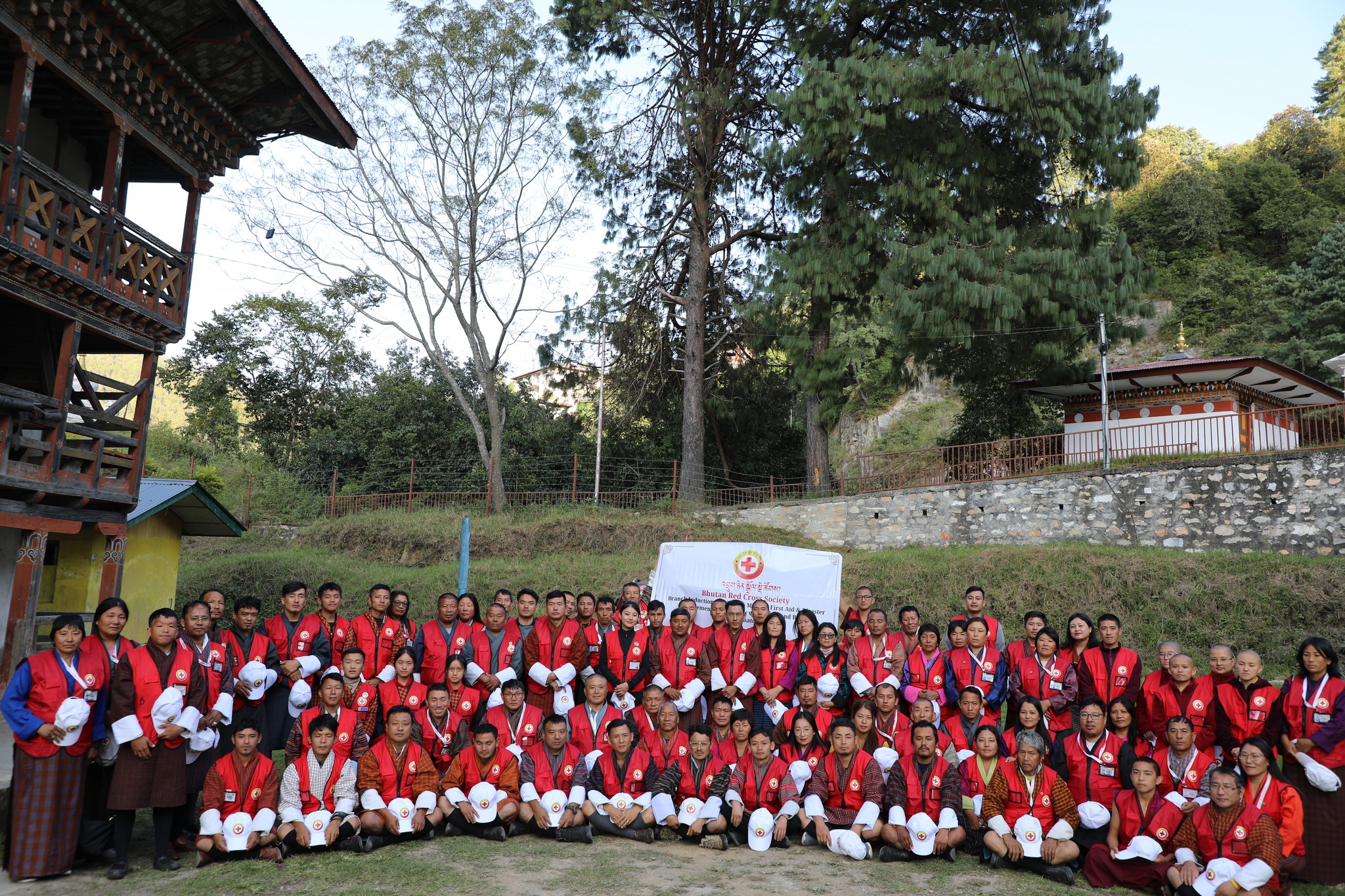 #Mongar Branch
It's been an incredible journey taking our training further towards the east. Our Branch Induction Training in Mongar was a testament to the dedication of our volunteers and highlighted the diversity that sets BRCS apart.
Volunteers were oriented on the BRCS, provided with hands-on training on basic Non-Medical First Aid and fire safety, and hazards.
In addition to the successful training, the headquarter team and the Branch Coordinators had the honor of meeting Dasho Dzongdag, who graciously assured support to BRCS in Mongar Branch. We are grateful for his wisdom and endorsement, as it further strengthens our determination to serve the community.