Program: 𝗕𝗿𝗮𝗻𝗰𝗵 𝗜𝗻𝗱𝘂𝗰𝘁𝗶𝗼𝗻 𝗧𝗿𝗮𝗶𝗻𝗶𝗻𝗴
Posted On: October 28th, 2023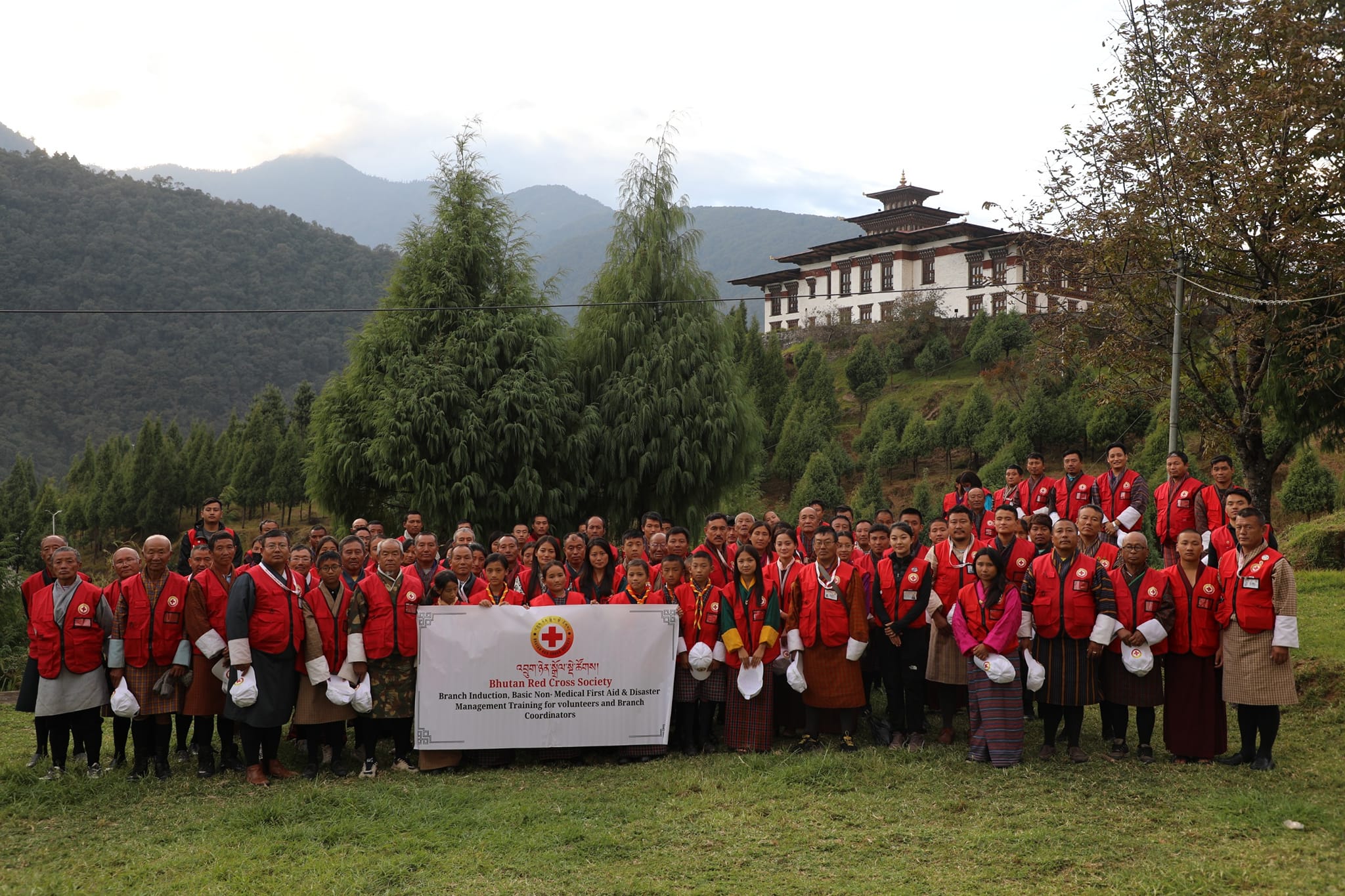 #Trashiyangtse Branch
It was amazing to see a diverse group of volunteers participate in the Branch Induction training conducted in Doksum and Trashiyangtse Branch.
To enhance the preparedness and resilience of our community, the new volunteers were oriented on the movement principles and provided them with hands-on training on basic Non-Medical First Aid and fire safety and hazard.
We are extremely grateful and honored to have had the opportunity to meet Dasho Dzongdag and Dzongrab. Their awareness of BRCS and support towards our Trashiyangtse Branch volunteers is truly heartwarming. Dasho also highlighted the importance of collaboration in organizing national events, further strengthening our resolve to serve our community to the best of our abilities.
A big thank you to all the volunteers and the entire Trashiyangtse community for making this training a success! Together, we are making a difference and building a stronger, safer community.