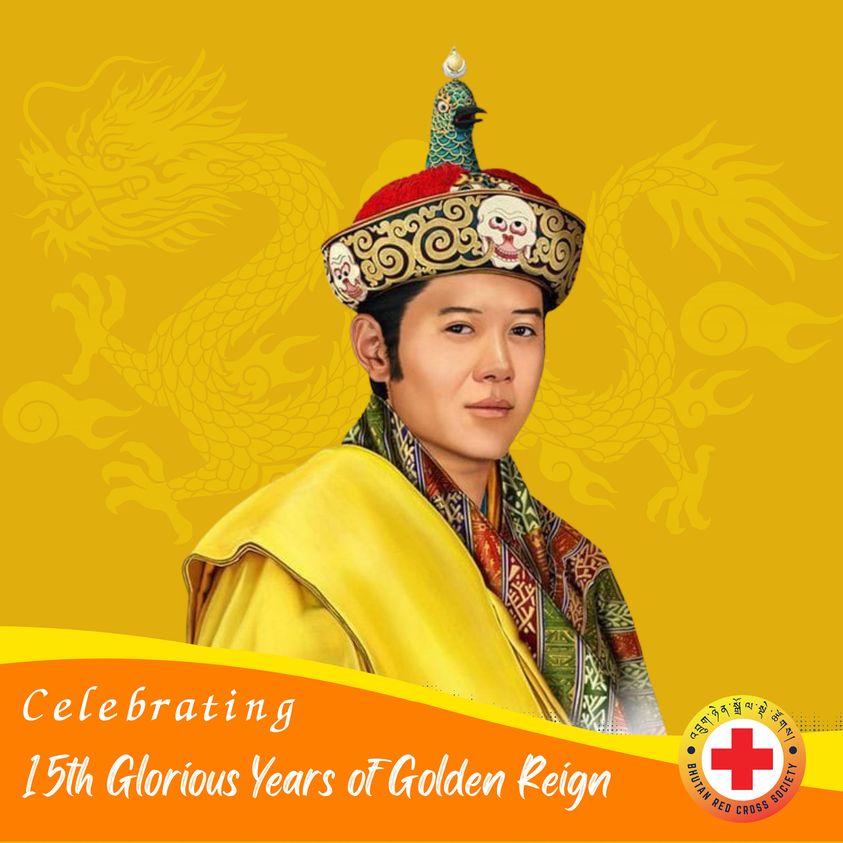 On this auspicious15th Coronation Day, BRCS joins the nation in offering our profound gratitude and humble prayers for His Majesty the King.
It is with unwavering loyalty and devotion that we wholeheartedly reiterate our allegiance to His Majesty, recognizing the profound impact his reign has had on shaping the destiny of our beloved nation. His Majesty's unwavering dedication, selflessness, and sacrifices for the well-being of every citizen have served as a beacon of hope and inspiration for us all.
Long live Your Majesty! May this 15th Coronation Day be a shining reminder of the profound love and respect we hold for our beloved King. May the fortunate Bhutanese continue to be blessed under the guidance of His Majesty, leading us towards a future of boundless peace and enduring happiness.
𝗣𝗮𝗹𝗱𝗲𝗻 𝗗𝗿𝘂𝗸𝗽𝗮 𝗚𝘆𝗮𝗹𝗼