Program: 𝐁𝐫𝐚𝐧𝐜𝐡 𝐈𝐧𝐝𝐮𝐜𝐭𝐢𝐨𝐧 𝐓𝐫𝐚𝐢𝐧𝐢𝐧𝐠
Posted On: October 20th, 2023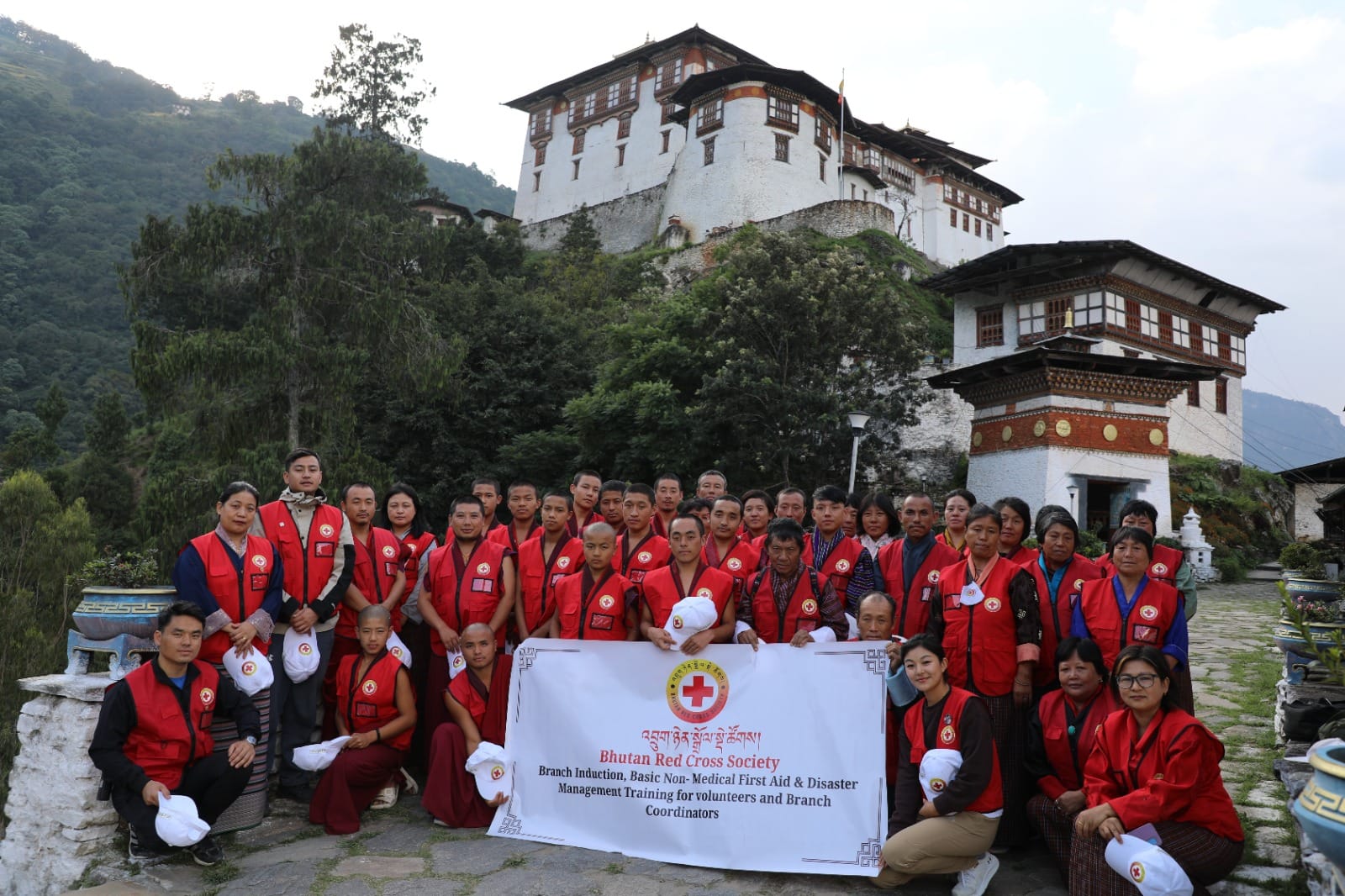 #Lhuntse Branch
The initiation of the Eastern Branch Induction Training for our volunteers has commenced from Lhuntse Branch today.
As an integral part of our ongoing Branch Induction program, we took the opportunity to equip our volunteers with an understanding of movement principles, basic Non-Medical First Aid, as well as fire safety and hazard training.
It warms our hearts to witness such an incredible display of community support and the willingness of so many individuals to step forward and be a part of the humanitarian organization.
We extend our deepest gratitude to all the volunteers who expressed their commitment by participating in this induction training.