Program: Social Service
Posted On: December 17th, 2022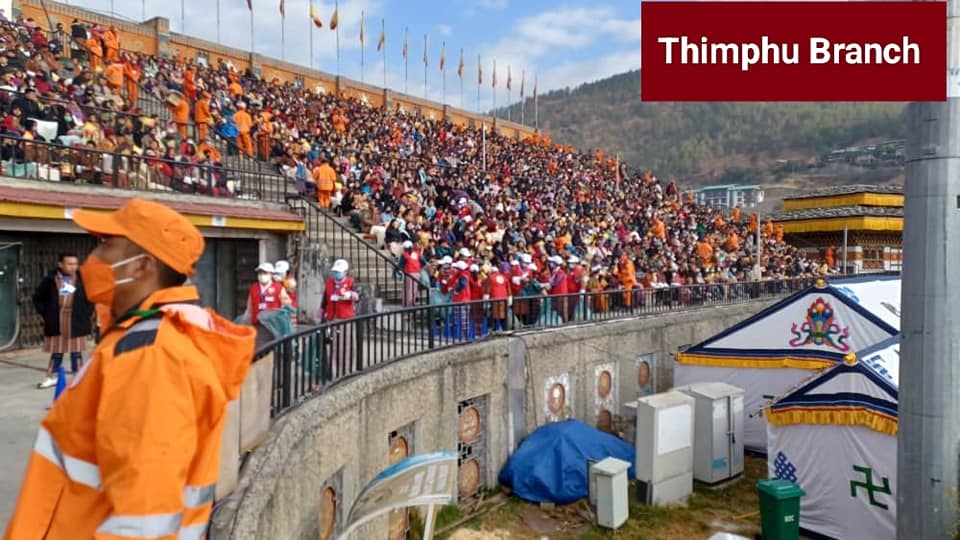 𝐕𝐨𝐥𝐮𝐧𝐭𝐞𝐞𝐫𝐬 𝐢𝐧 𝐭𝐡𝐞 𝐁𝐫𝐚𝐧𝐜𝐡𝐞𝐬 𝐨𝐟𝐟𝐞𝐫 𝐕𝐨𝐥𝐮𝐧𝐭𝐚𝐫𝐲 𝐬𝐞𝐫𝐯𝐢𝐜𝐞𝐬.
In celebration of the 115th National Day, the volunteers of Bhutan Red Cross Society from Thimphu, North Chukha, Trongsa and Trashigang Branches took an opportunity to volunteer during the national event.
On the occasion of great importance, the volunteers were blessed to be part of the event and offer their voluntary services as a sincere gesture of gratitude to our Monarchs for their profound sacrifices and blessing the citizens with everlasting peace and prosperity.
Thank you volunteers for your meaningful engagement.