Program: Social Service
Posted On: November 20th, 2022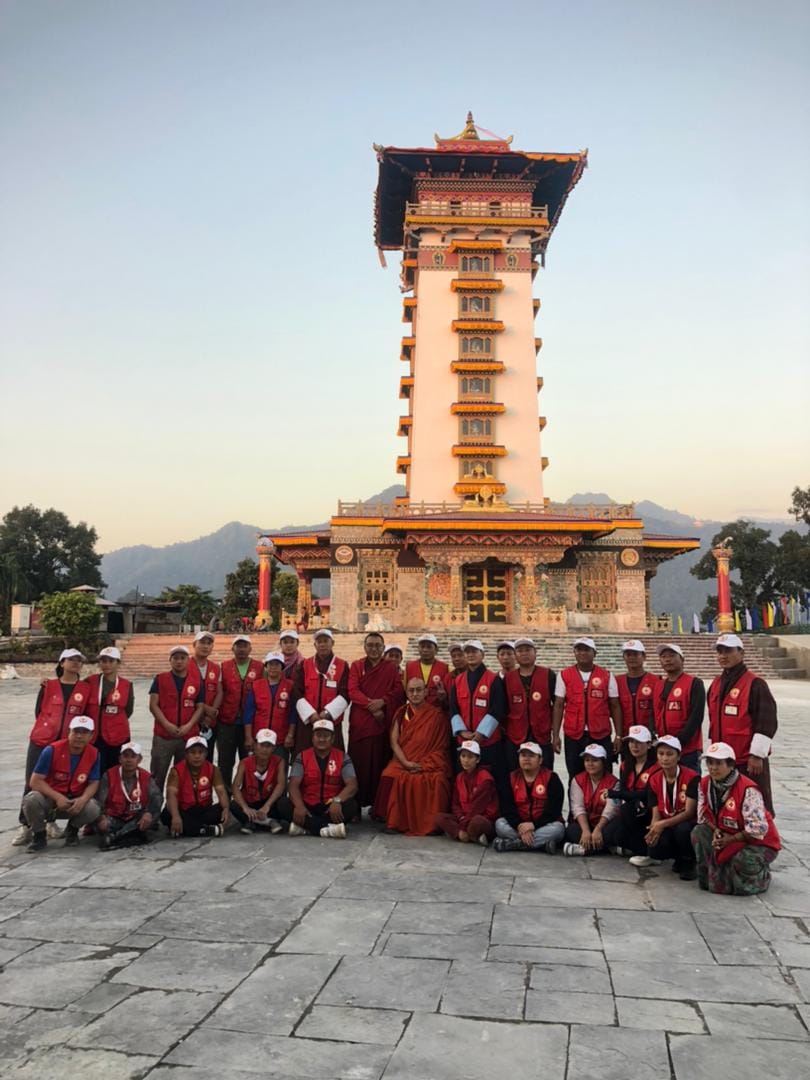 Volunteers from South Chukha Branch have come together to volunteer their time for a worthy cause over the weekend.
A total of 35 volunteers have volunteered to improve the surrounding and structure of the Melarepa Lhakhang at Kharpandi, Phuntsholing.Together, volunteers have repaired and cleaned up the Lhakhang areas, white washed the main Lhakhang and landscaped the gardens.
All of your volunteer work is greatly appreciated.