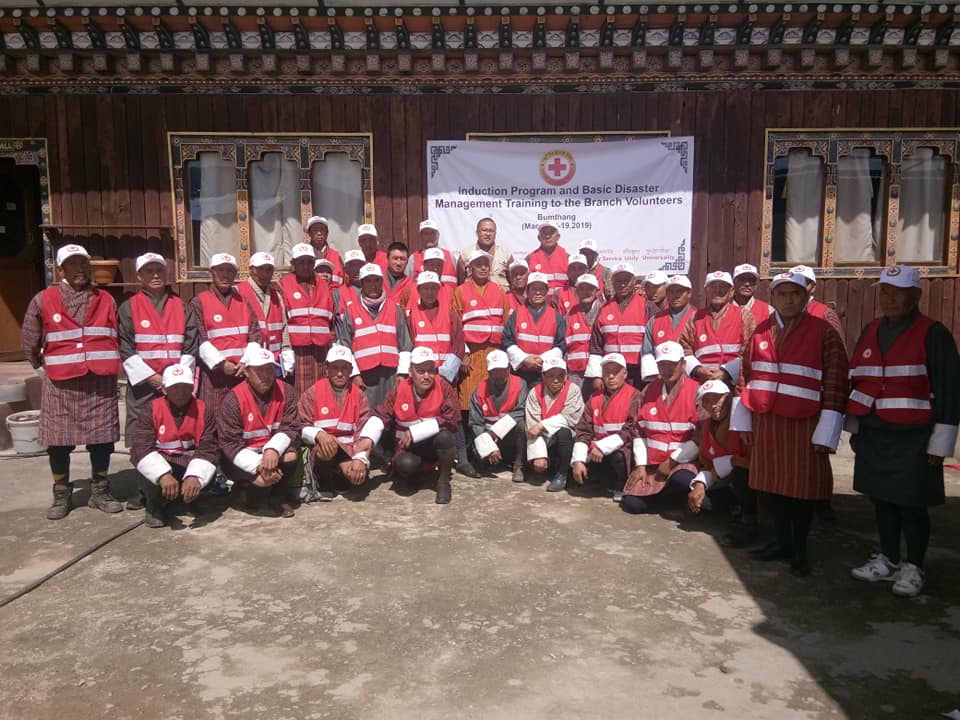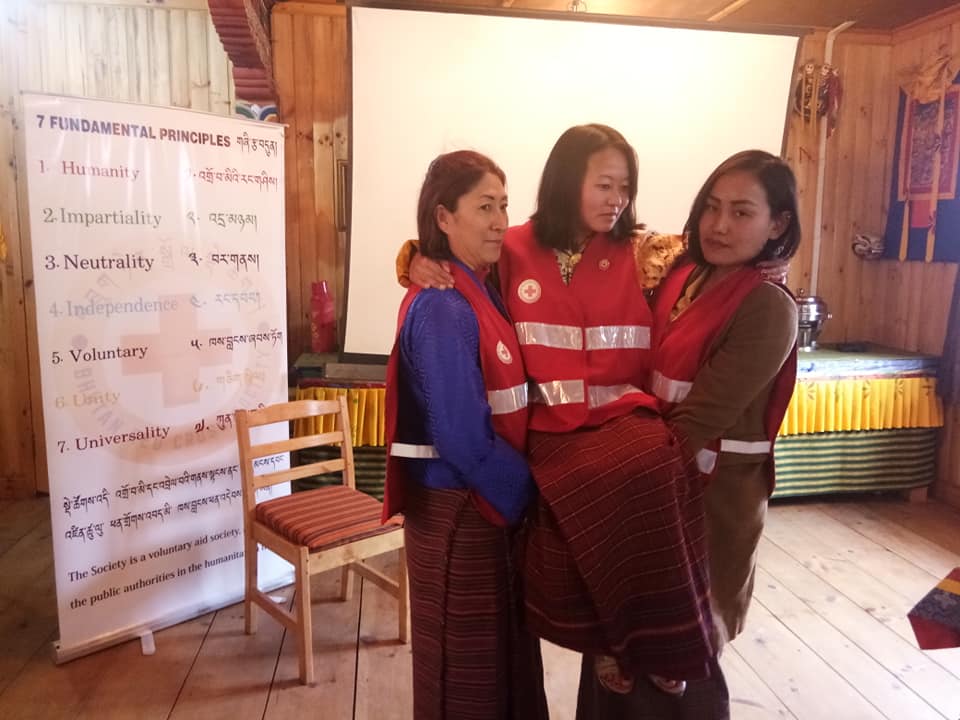 The Bhutan Red Cross Society in Bumthang.
Trained the Community Response Team (CRT) to help self and others in the event of the disasters.
The training covered the induction on the Bhutan Red Cross Society (BRCS), Movement principles and values and conveyed the basic skills required during the times of disaster.
The training was attended by 96 Volunteers in Bumthang from all the four gewogs and from Bumthang throm. They were introduced to search and rescue equipment and the elected Branch Coordinator was handed with the required sets of Personal Protective equipments(PPE) for emergency response.