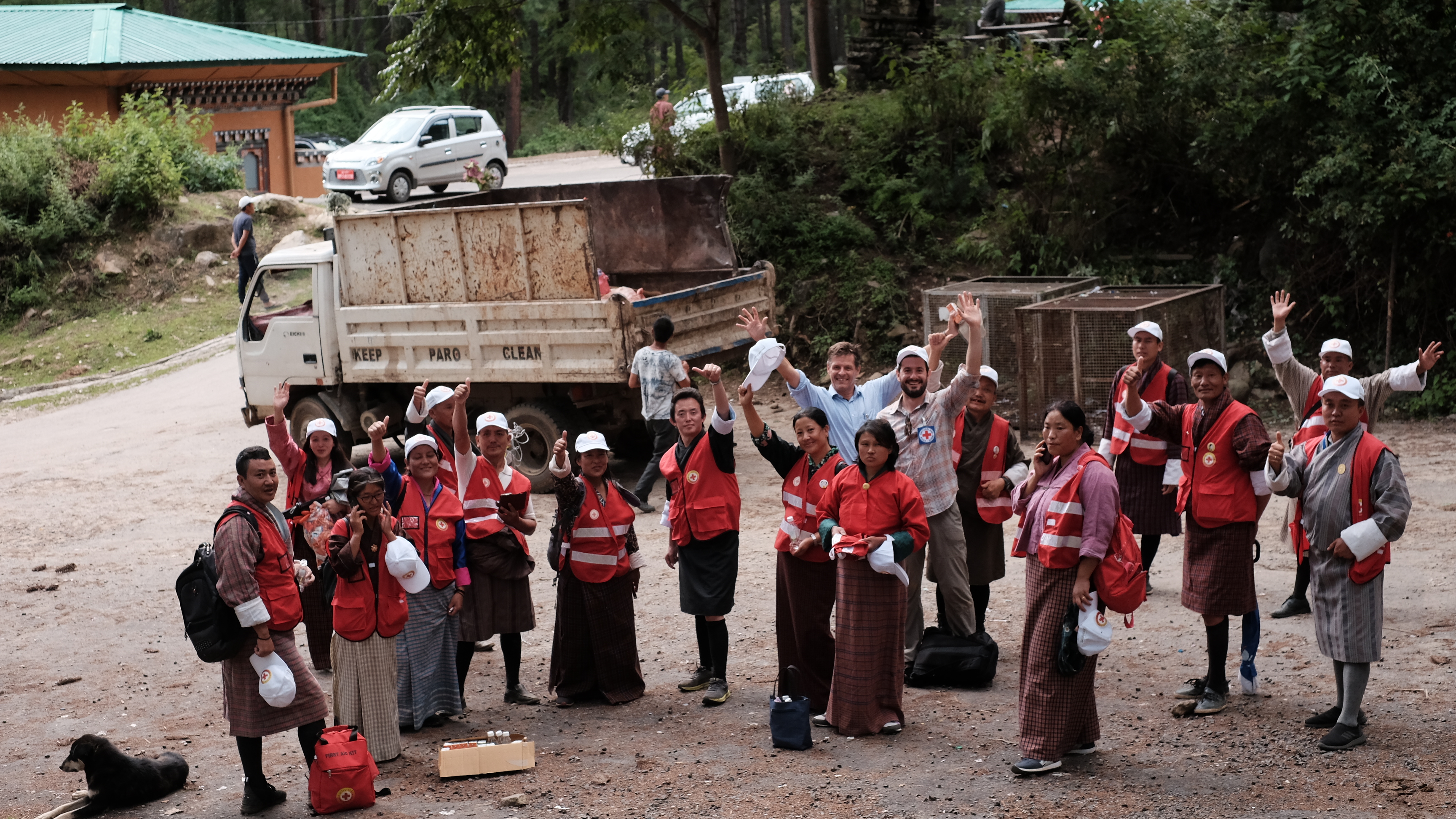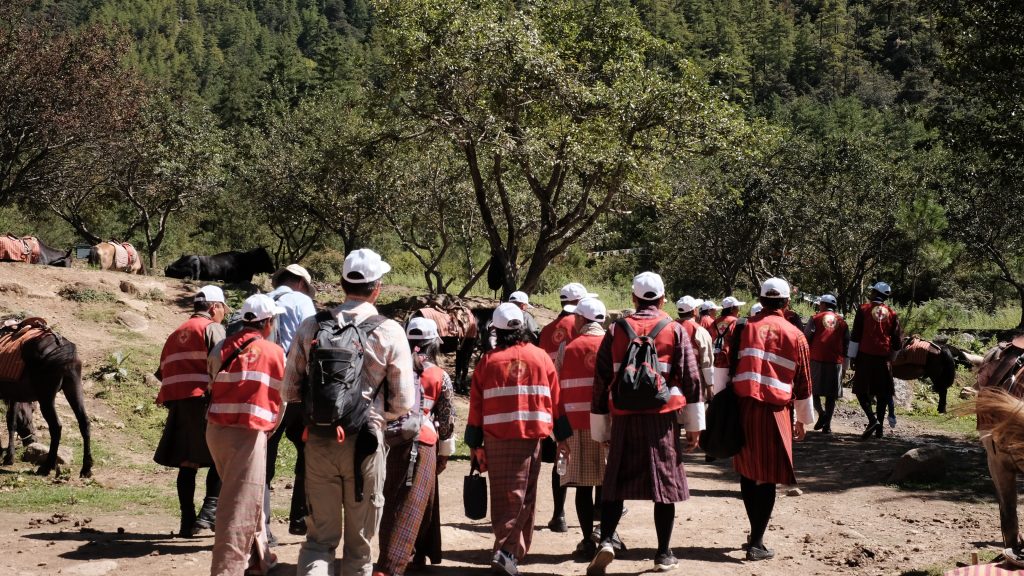 Paro Branch " A clean community discourages littering and improves overall community quality of life and Individuals are much more likely to litter into a littered environment"
Hence, a day long clean-up drive was organized by the Bhutan Red Cross Society (BRCS) volunteers from Paro at the Taktsang vicinity. This is expected to consequently help people realize a personal obligation not to litter and responsibly dispose of their garbage.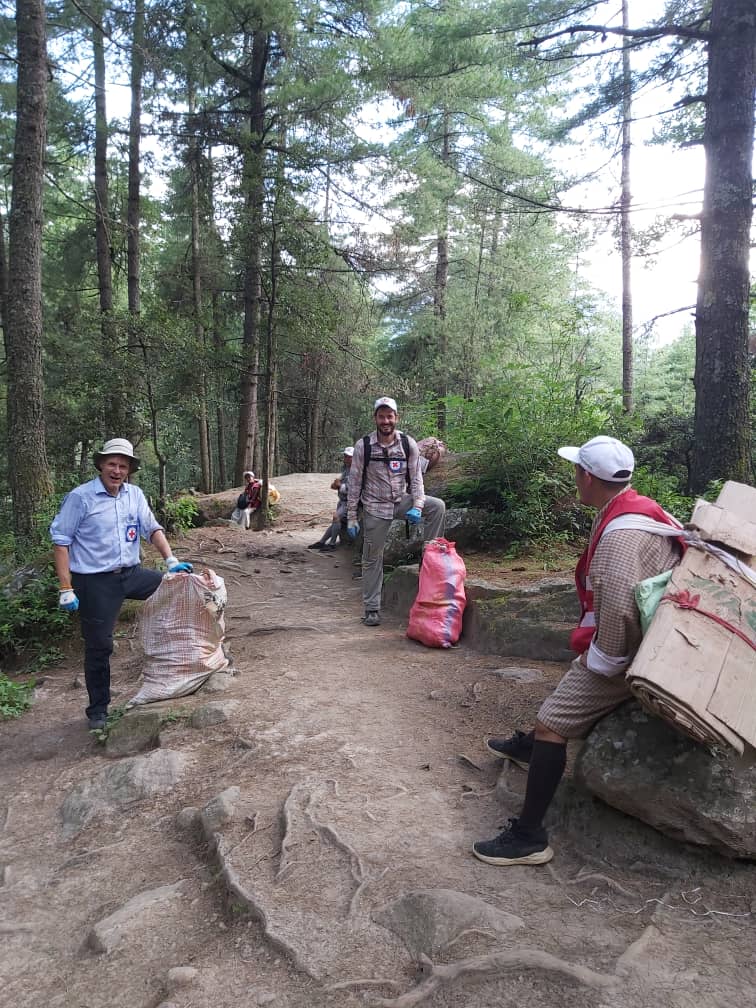 The delegates from Switzerland Mr. Beat Von Daeniken, Head of the Department, International Cooperation, Swiss Red Cross and Mr. Benedikt Tobias Kaelin, Program Coordinator for Bhutan and Bangladesh also joined the volunteers.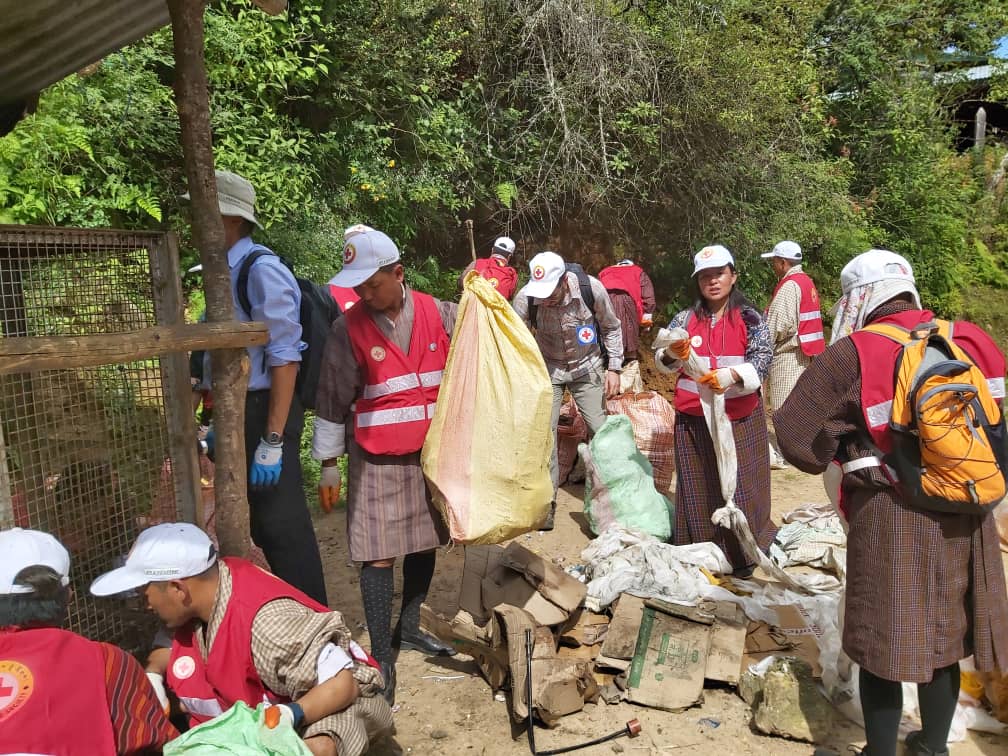 The delegates and the volunteers cleaned the dumpsite near the holy place where a significant amount of litter consisting of plastic bottles, food wrappers, rags and many other wastes dumped by hikers and visitors was accumulated.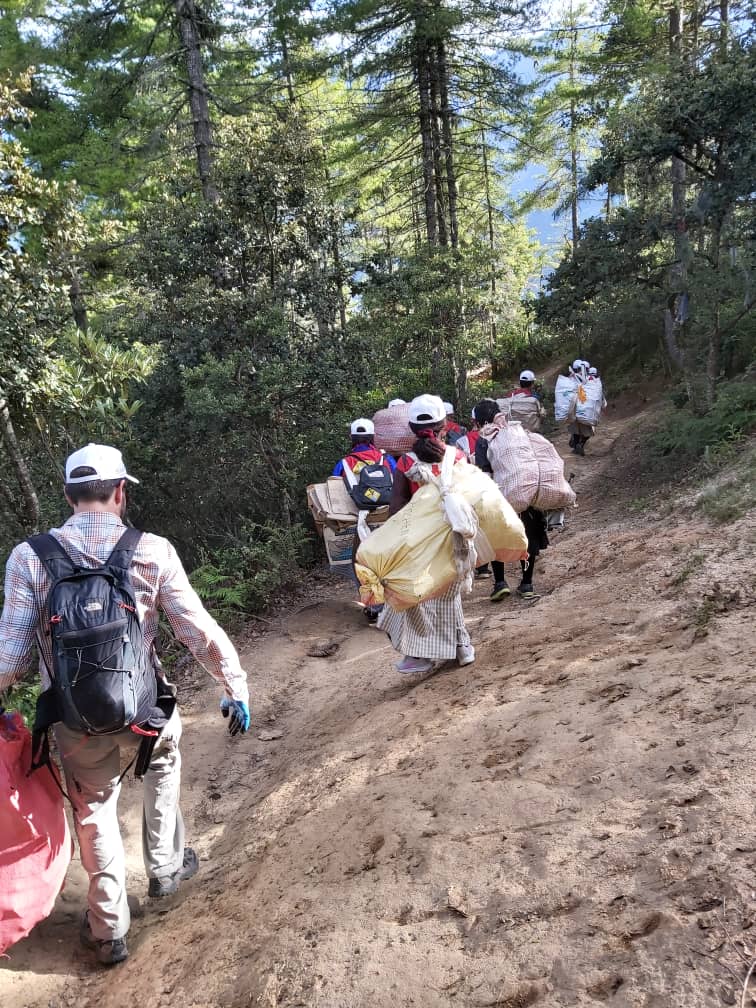 The dumpsite was thoroughly cleaned, garbage was then carried on their back to the Taktsang base. Meanwhile, the volunteer and the delegates also collected waste along the trail. 
Every human being has the obligation to take care of the environment and such cleaning campaign according to the Paro branch volunteer was a great opportunity for the them to commit and strive to do a better job for the conservation of environment. 
At the closing, the volunteers heartily thanked the two delegates for an inspirational act.