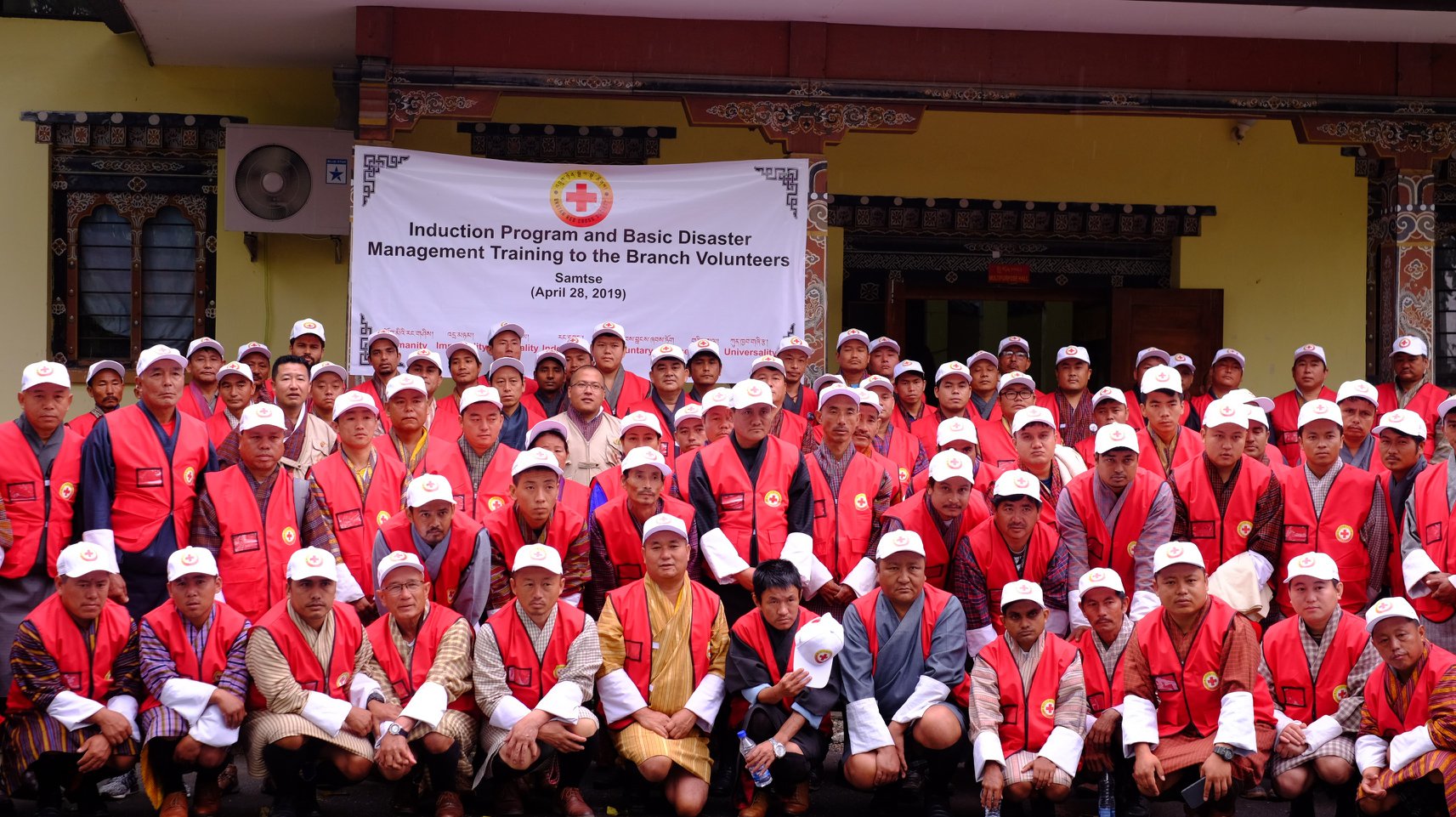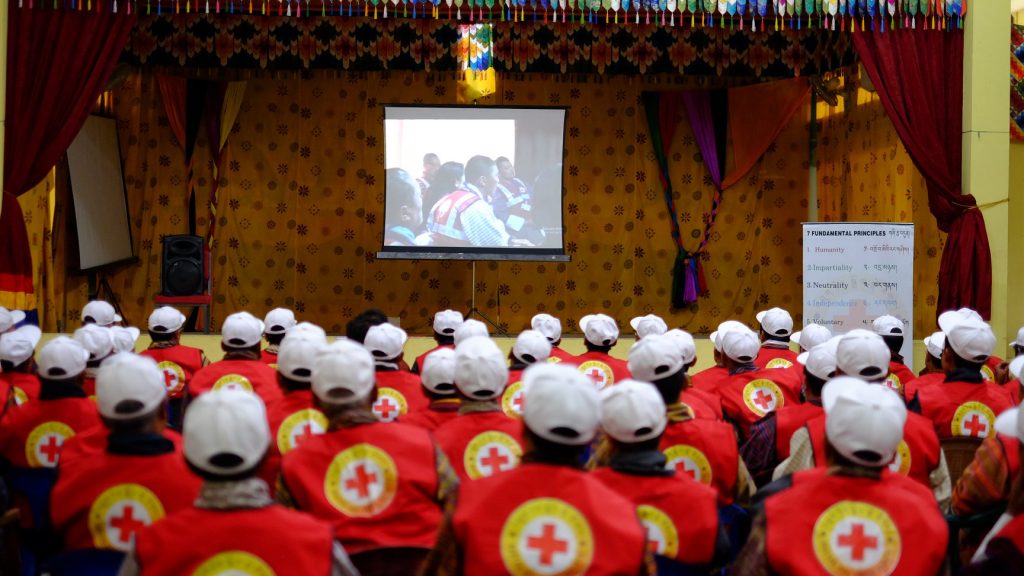 Bhutan Red Cross Society (BRCS) successfully conducted yet another induction program in Samtse dzongkhag. With this BRCS completes its program in the southern region.
The training was attended by 96 volunteers from the municipal areas and 15 gewogs under the dzongkhag.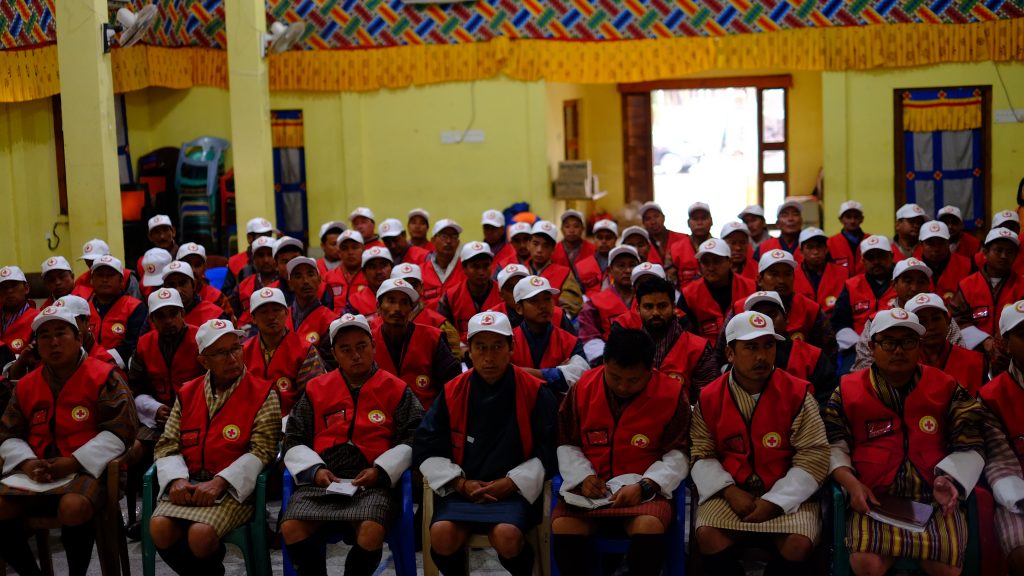 Volunteers were enlightened on the Movement principles and values followed by the basic skills required in times of disaster.
They were also introduced to search and rescue equipment and the program concluded with the election of two Branch Coordinators and handing over with the essential sets of Personal Protective equipment (PPE) for emergency response.