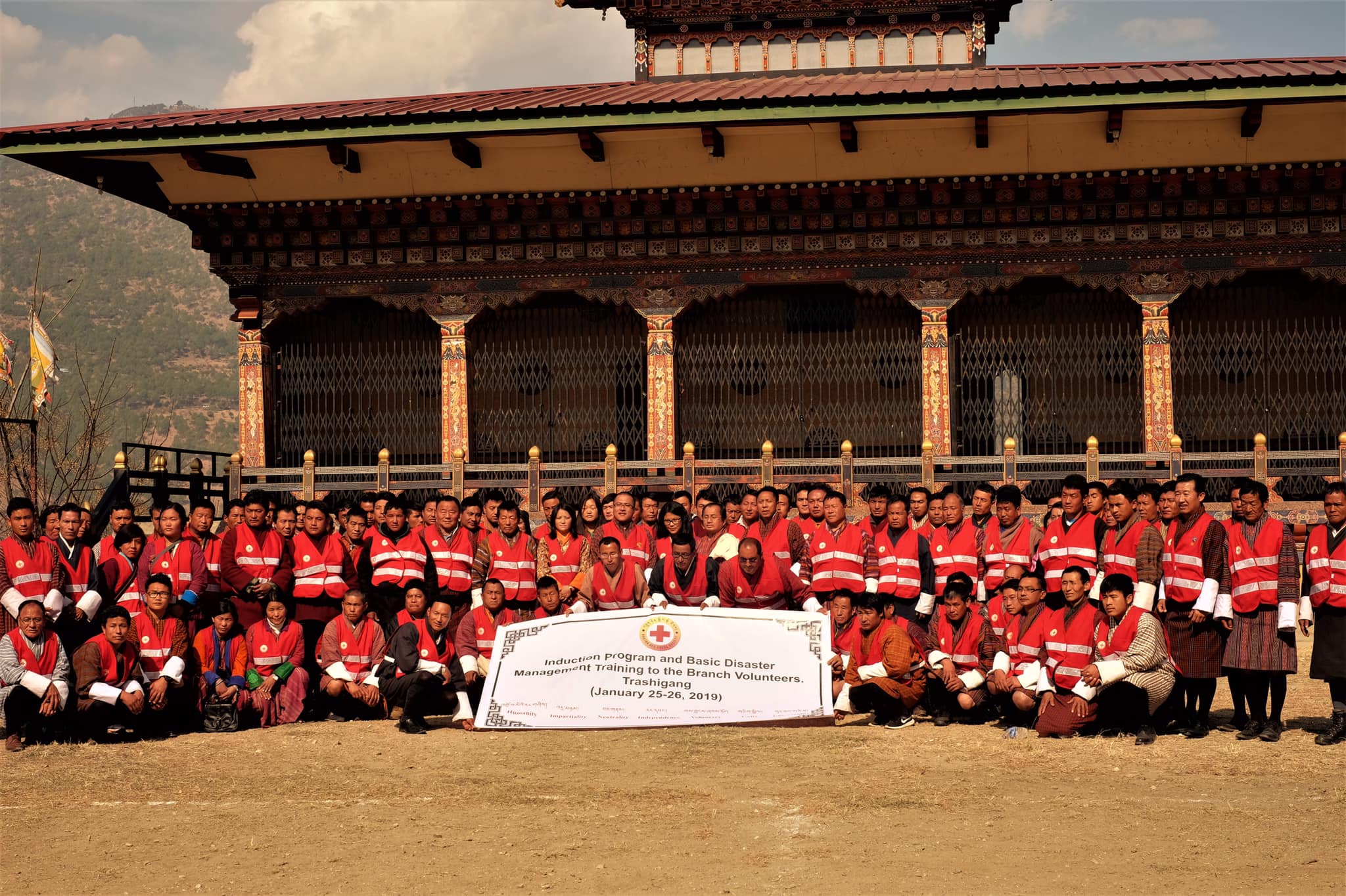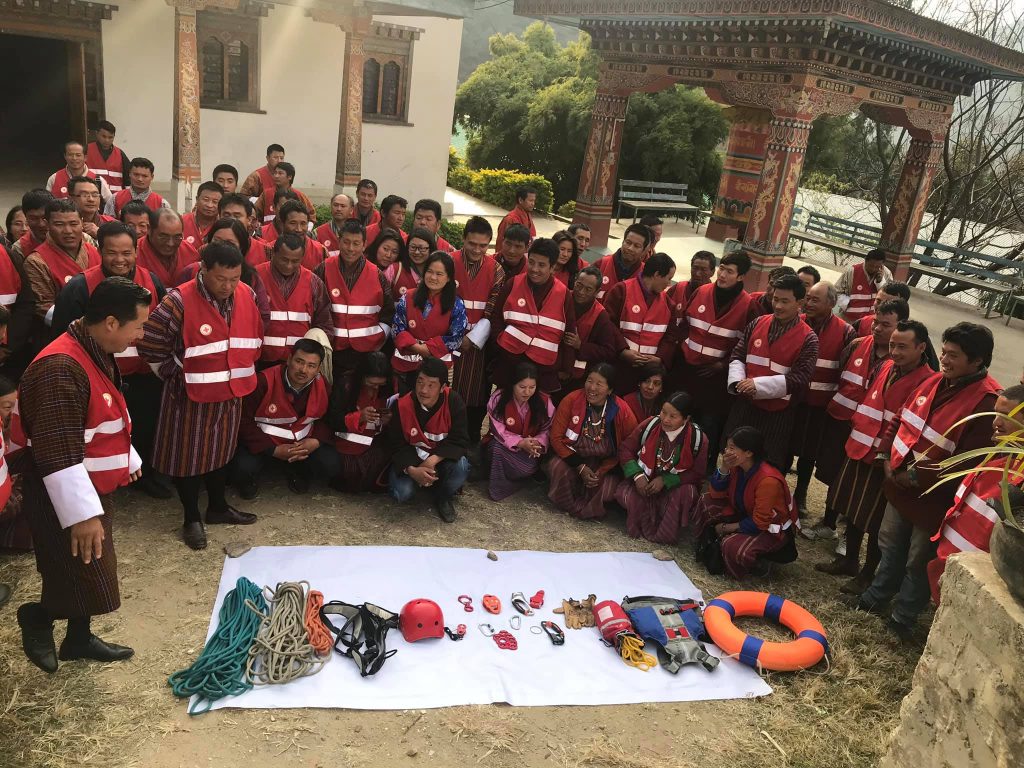 Tashigang Branch: 
With the blessings from Her Majesty The Gyaltsuen, the President of Bhutan Red Cross Society, we welcome the 158 registered members and volunteers of Tashigang Branch to the family.
Tashigang Branch Family of Bhutan Red Cross (BRCS) at the 2 days induction program.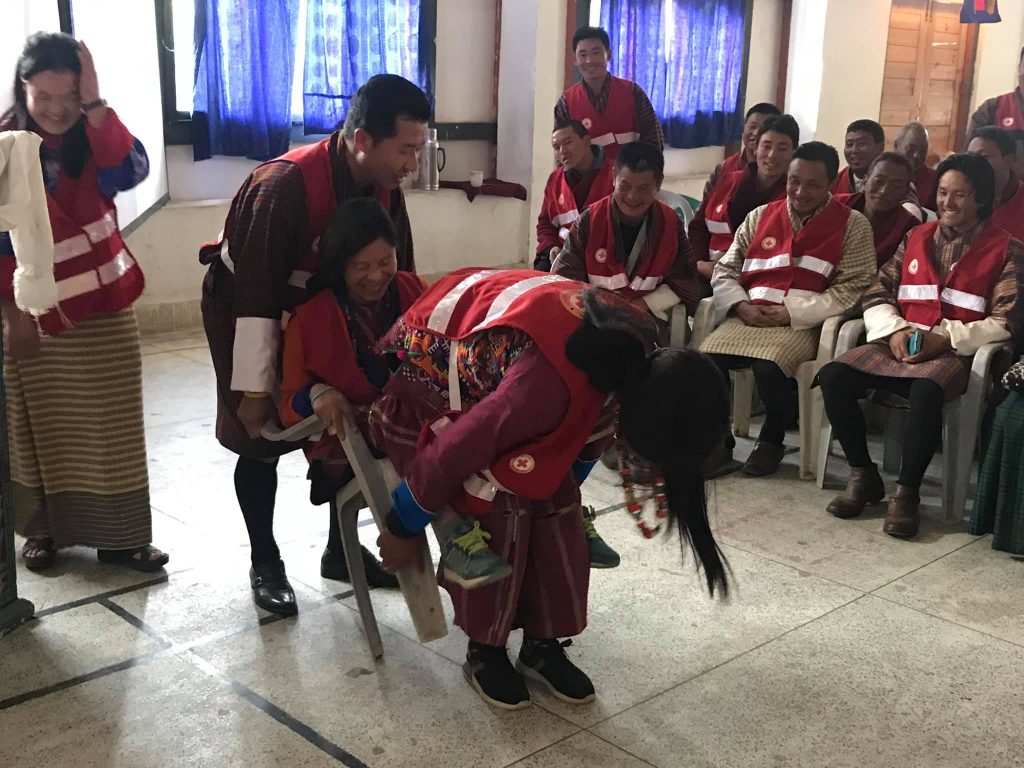 The Bhutan Red Cross Disaster Management Specialist and member of the Interim Governing Board Mr Thinley Gyaltshen also demonstrated on assisting and carrying a wounded victim during disaster.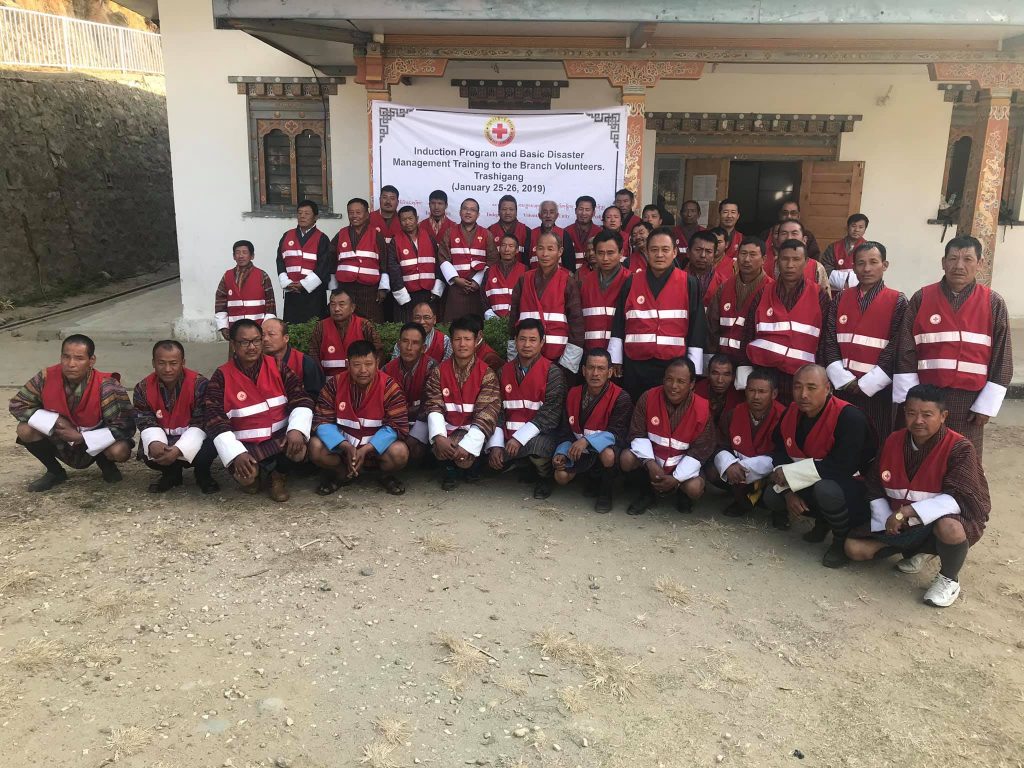 After the one day induction of basic disaster management to the brave red warriors of Bhutan Red Cross Society. 
They are the members of His Majesty's Retired Armed Force Services who are now in the communities and villages enjoying their retired life, and now contributing back to humanity by becoming registered volunteers of Bhutan Red Cross Society.