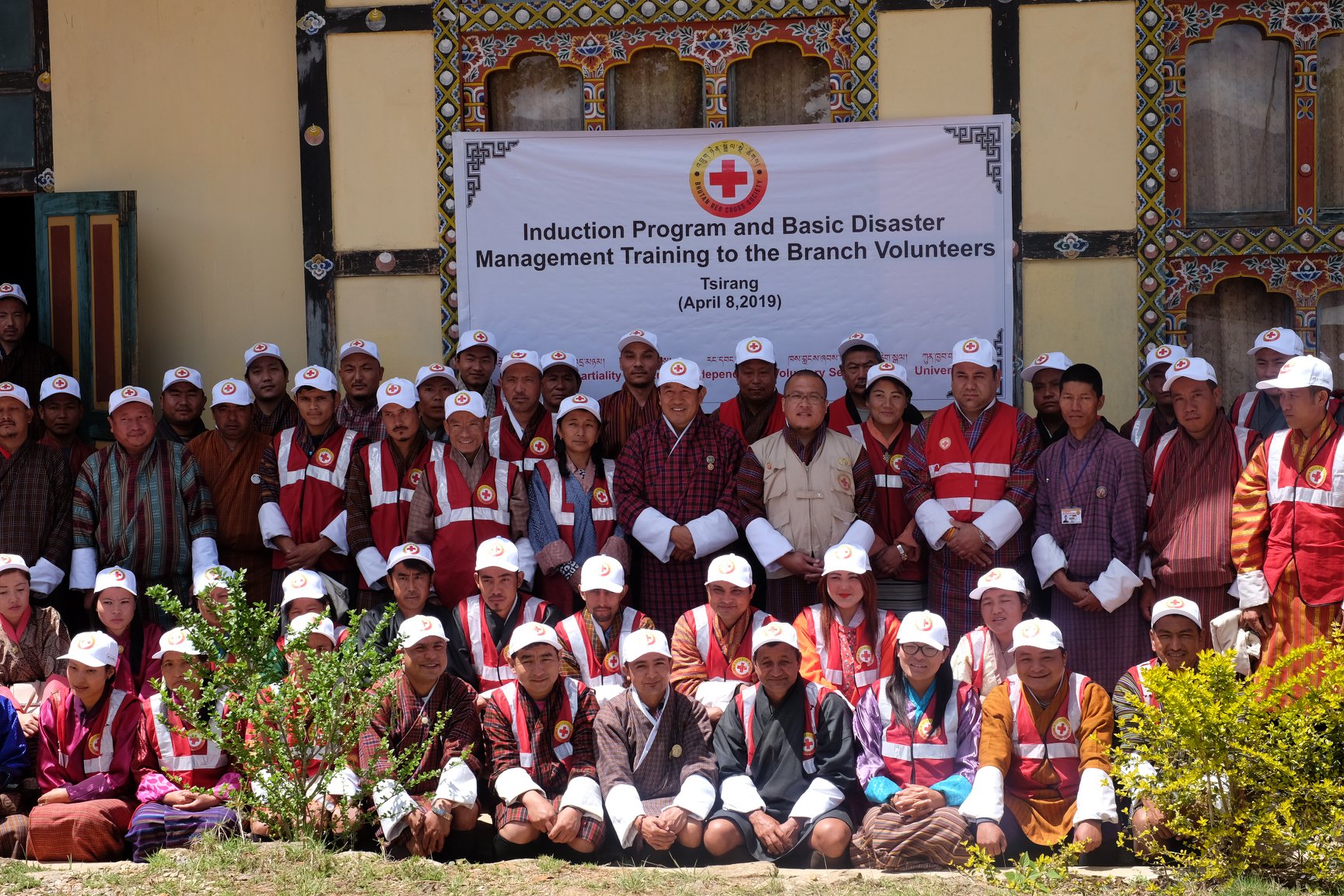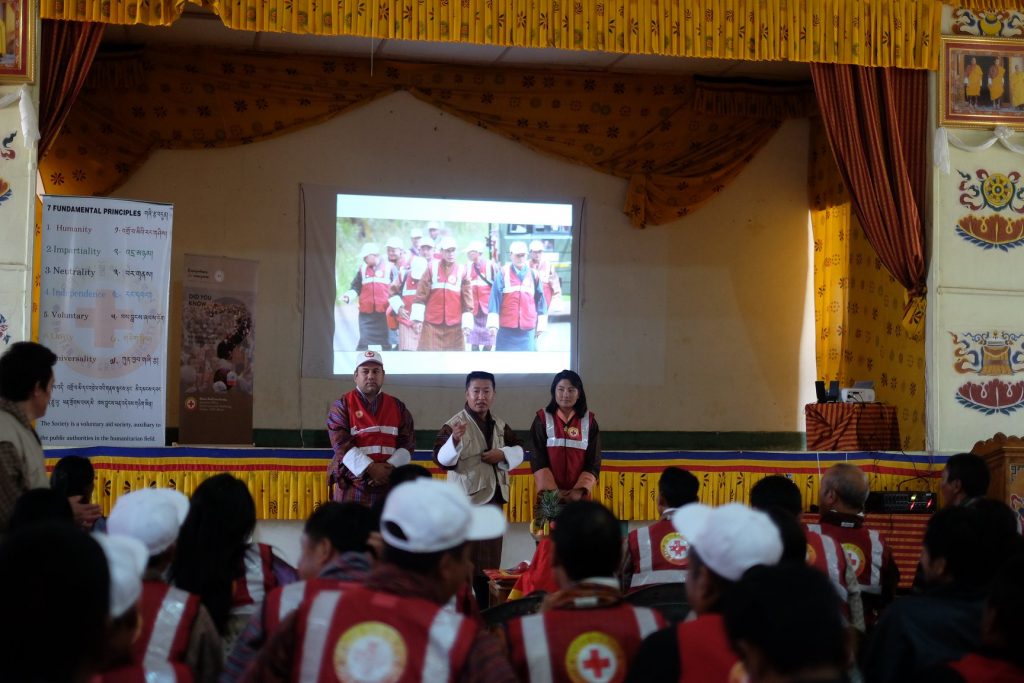 The Bhutan Red Cross Society has successfully conducted the Induction program and basic disaster management training for 77 registered volunteers in Tsirang. The Secretary General offered the sacred 'Bhutan Red Cross Society Act, 2016' through Dasho Dzongrab upon gracing the program.
The volunteers were inducted on Bhutan Red Cross Society, its programme and on the values and principles of the Red Cross Movement.
Moreover, volunteers were introduced to an approach of Community Response Team(CRT) and the elected Branch Coordinator was handed with set of personal protective equipment(PPE).