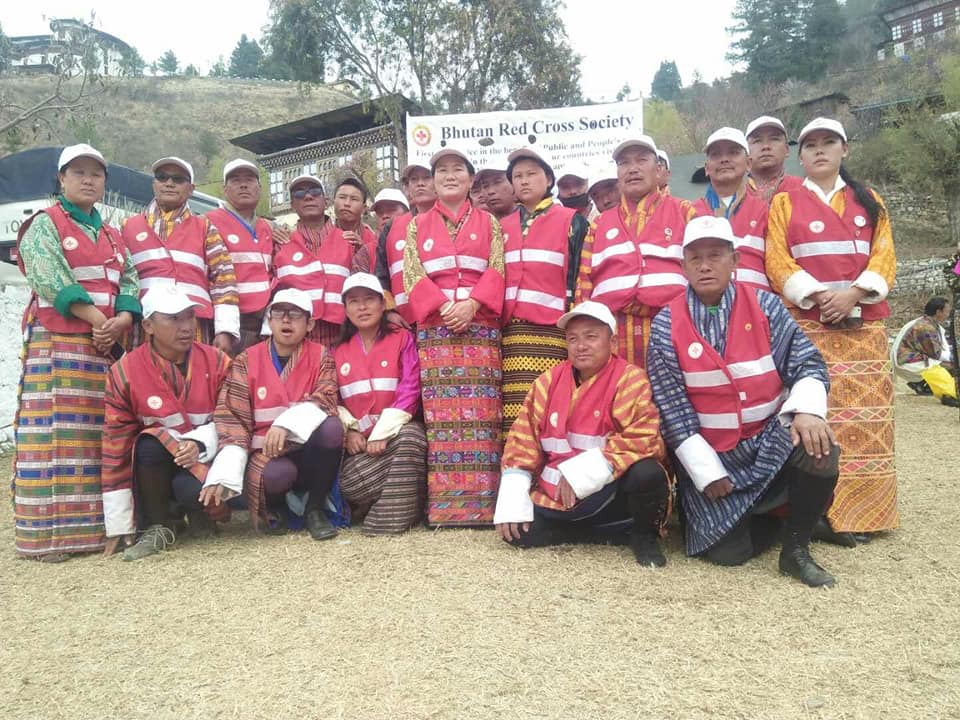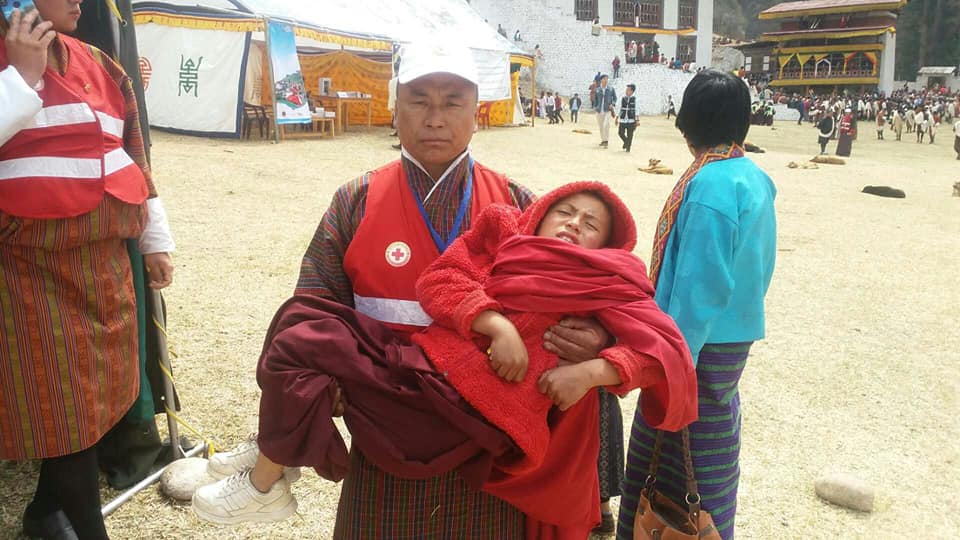 Tshechu(The mask dance Festival) is the most celebrated religious event in Bhutan and the locals also considers it as a time to socialize, entertain, receive blessings and to gain merits.
The Paro valley has been painted with colors, decorated with patterns_displayed the exciting traditional Bhutanese handlooms from 17th to 21st March 2019 to celebrate the Annual Paro Tshechu. 
Our Paro branch volunteers had stepped further to add on red and volunteered to assist the Dzongkhag Administration(organizers) in managing crowd supporting the Royal Bhutan Police and providing the first aid services to the public attending the event.
The event was successfully ended today unfurling the Guru Thongdrel to the public where volunteers assisted the organizers and other players in managing the crowd.