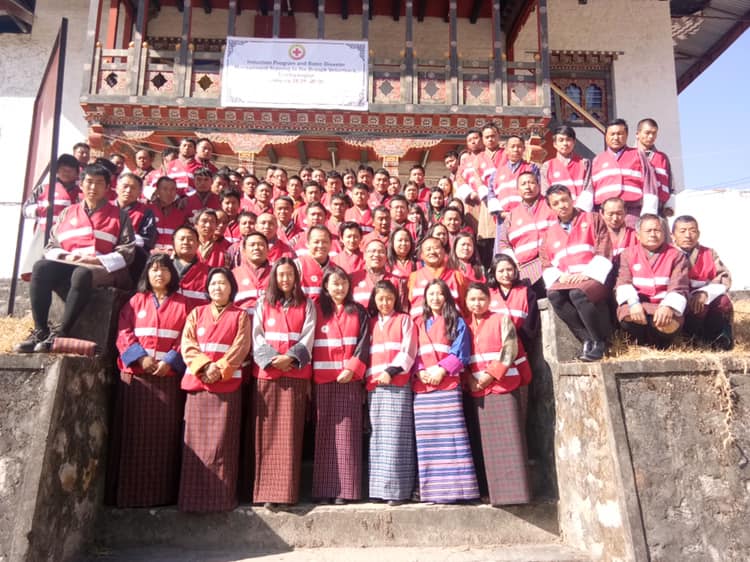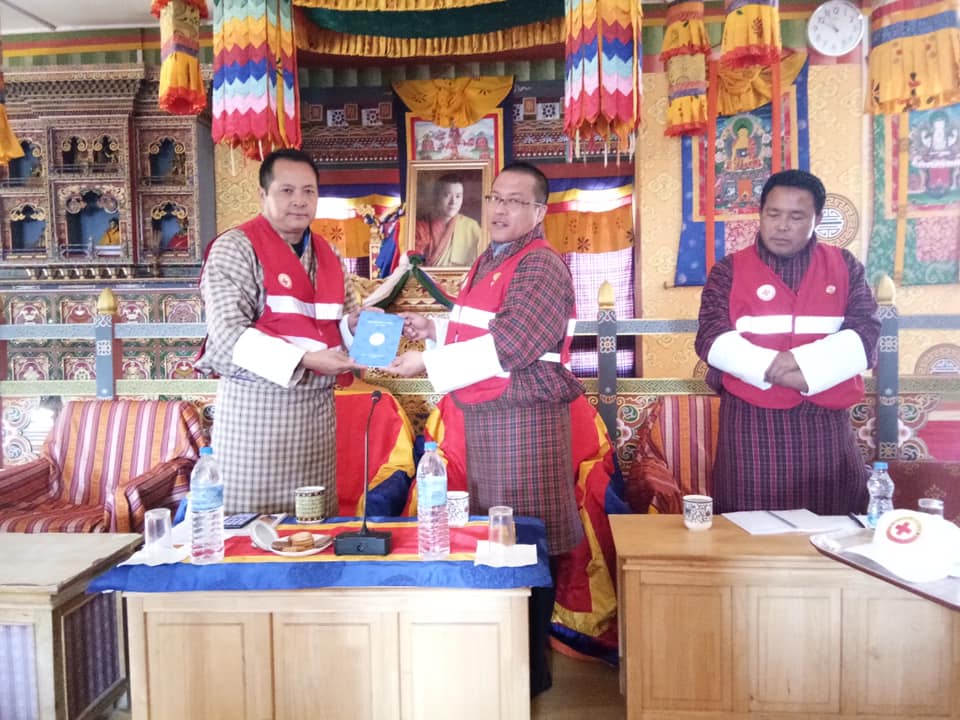 The eastern district induction program successfully completed in Trashiyangtshe welcoming the 125 volunteers, & members of Trashiyangtshe branch to the Bhutan Red Cross Family.The eastern induction program ended with the formation of the Community Response Team (CRT) in each branch, and some "Personal Protective Equipements" being put in place to ensure our Red Cross volunteers have the basic amenities.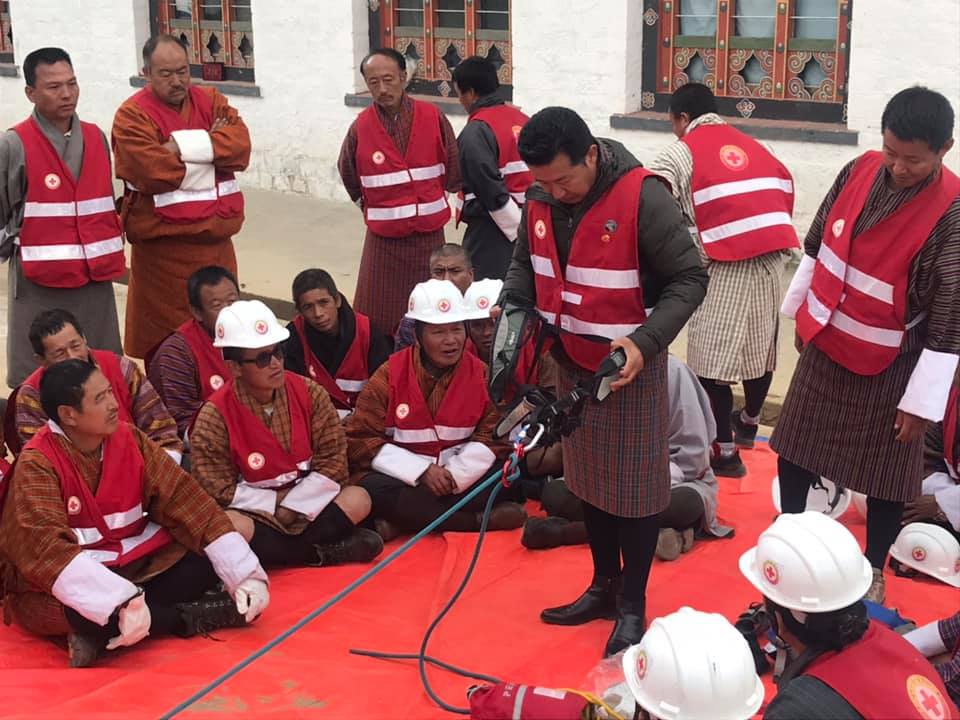 Our Community Response Team (CRT) from His Majesty's Retired Armed Forces Service (HMRAFS) members now serving again the nation with a purpose to humanity through the Red Cross.
The CRT members of Trashiyangtshe branch observing our DM specialist how to wear a half-body harness, and how to attach the descender, carabiner and main rope.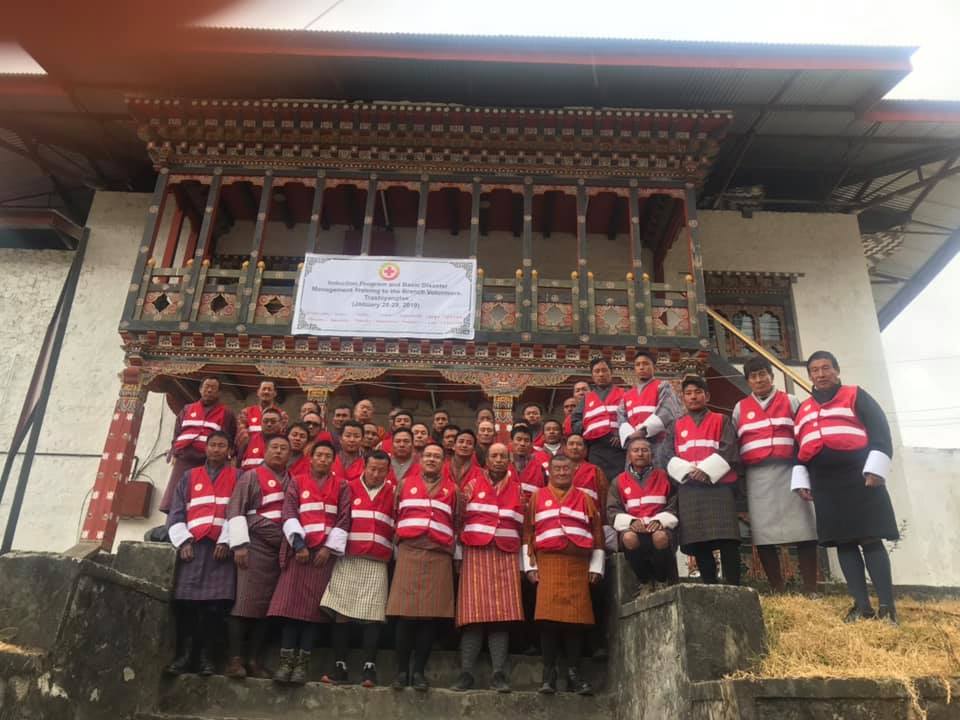 The induction training was also participated by His Majesty Retired Arm Force. "Firstly like to thank His Majesty The King for always remembering us though we are retired & now villagers, and today with the opportunity from Her Majesty to be part of Druk Red Cross. I will now go back to my village Ramjar and further spread the word of humanity (འགྲོ་བ་མི) and make my community resilient through the training I received today" says