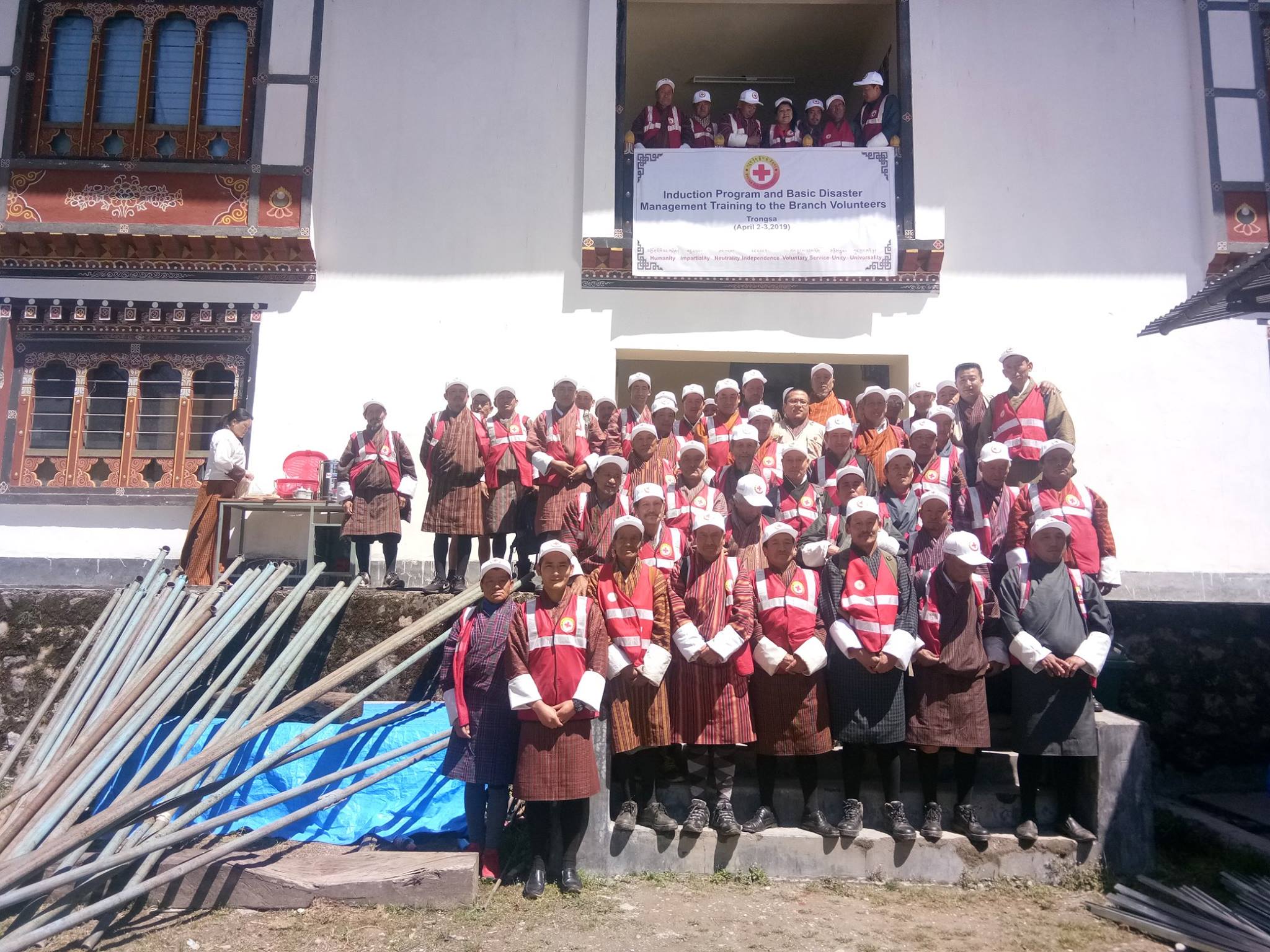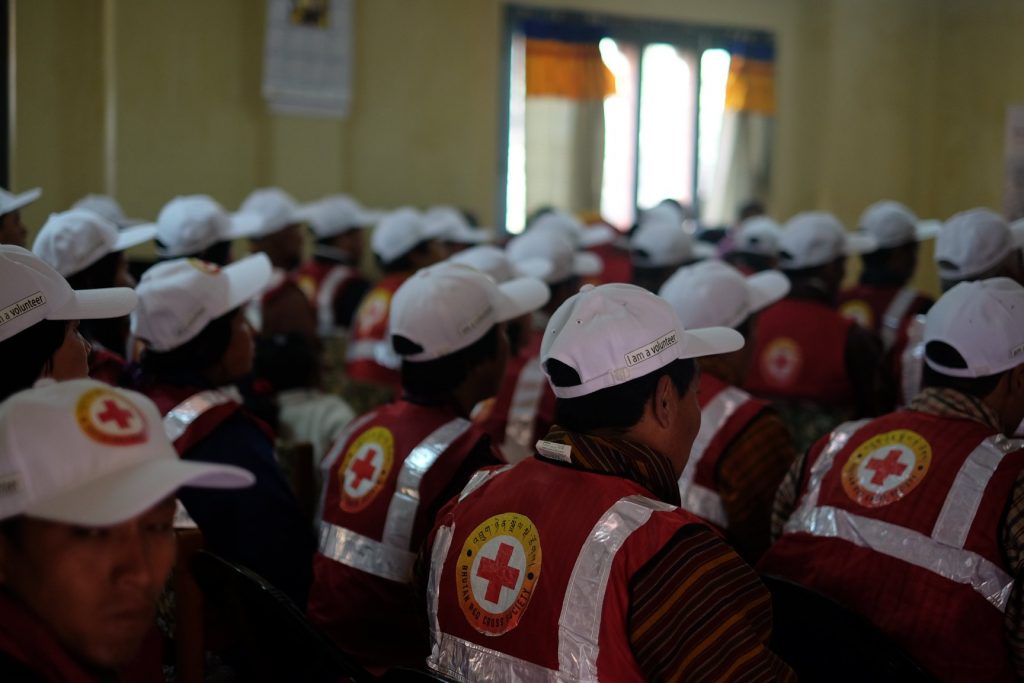 The Bhutan Red Cross Society is still with the determination to reach farther and we are moving swift and smooth under the blessings of Her Majesty The Gyaltsuen, the President of the Bhutan Red Cross Society and with unwavering support from the districts, local leaders and volunteers.
We have now started with the central Bhutan with two day program in Trongsa, attended by 49 volunteers of the Trongsa Dzongkhag and 51 members from the His Majesty's Retired Arm Force Services(HMRAFS).
The volunteers were inducted on the Bhutan Red Cross Society and on the values and principles of the Red Cross movement.
Moreover, they were sensitized on disaster risk, introduced to the set of personal protective equipment(PPE) and exposed to the basic disaster management training. The elected Branch Coordinator was held responsible in facilitating and managing the set of PPEs handed to Trongsa Dzongkhag.