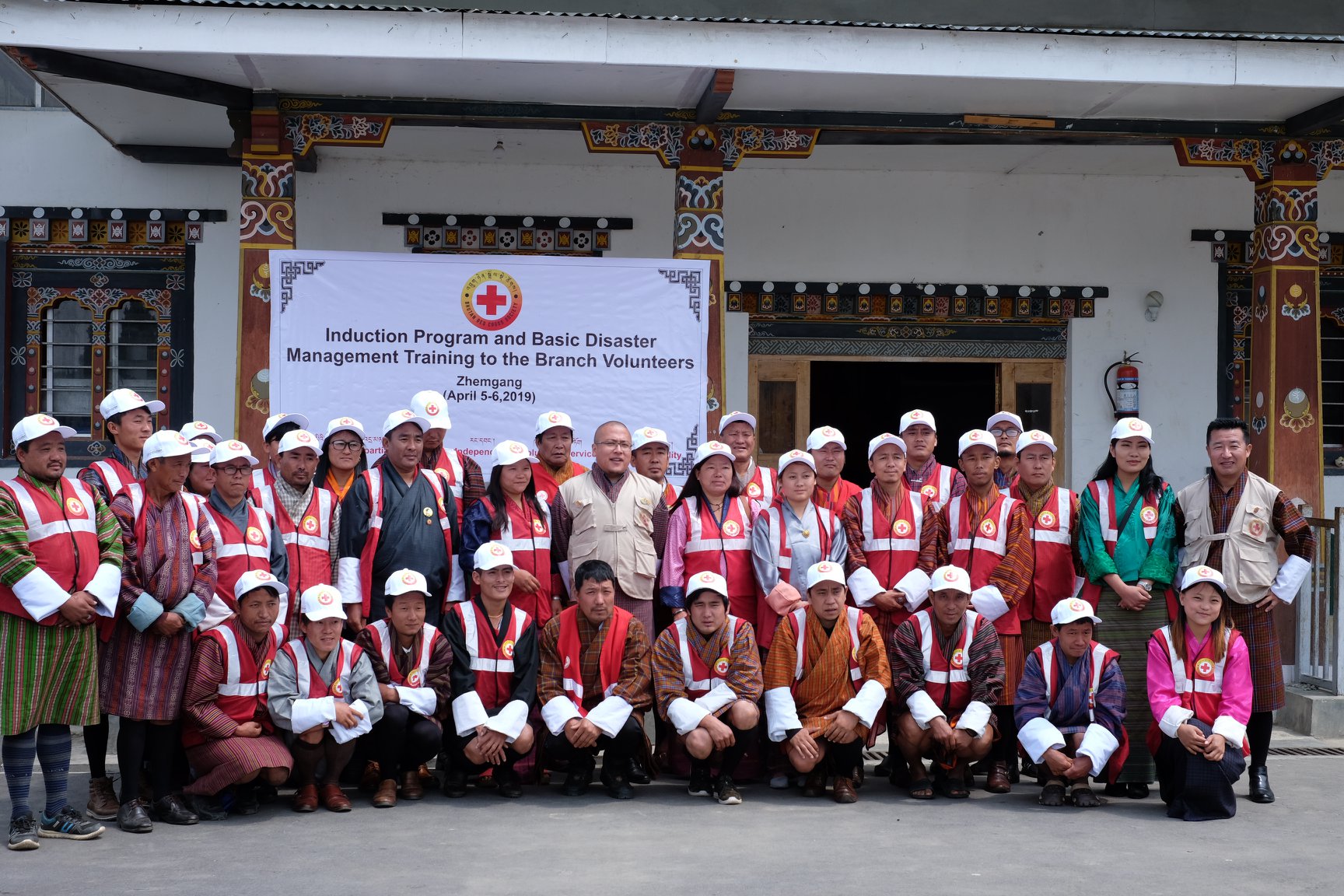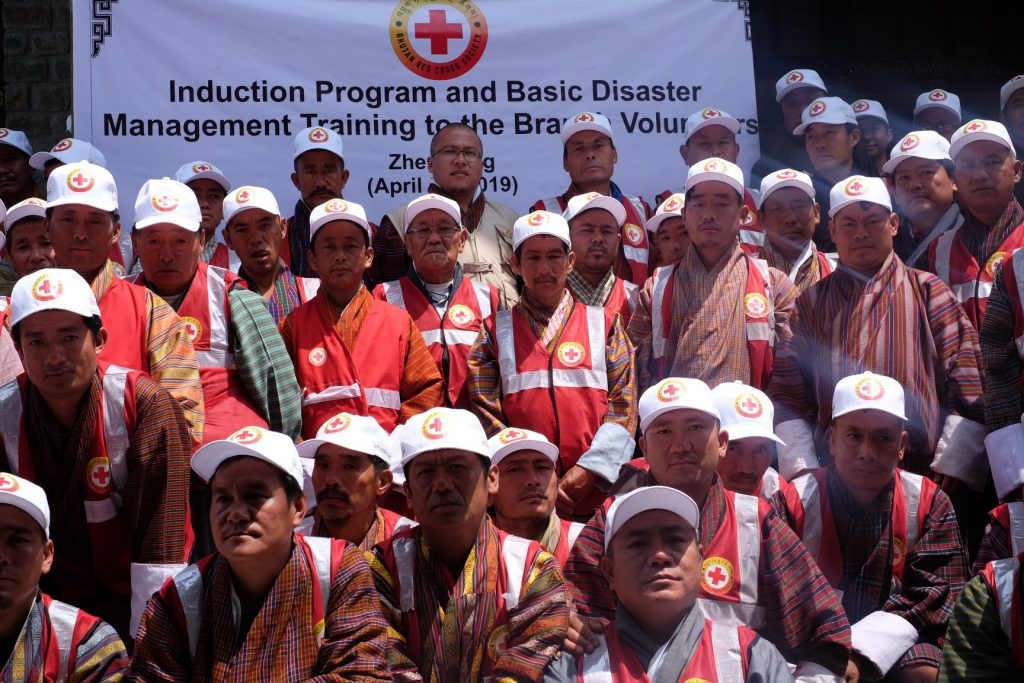 The Bhutan Red Cross Society has travelled valleys, slopes and mountains to reach farthest, experienced wilderness but to the naturally enriched and enthusiastic support from people of the region.
Our induction program and the basic disaster management training was attended by 46 district volunteers and 76 members from the His Majesty's Retired Arm Force Services(HMRAFS) in Zhemgang and were trained to be part of our Community Response Team(CRT).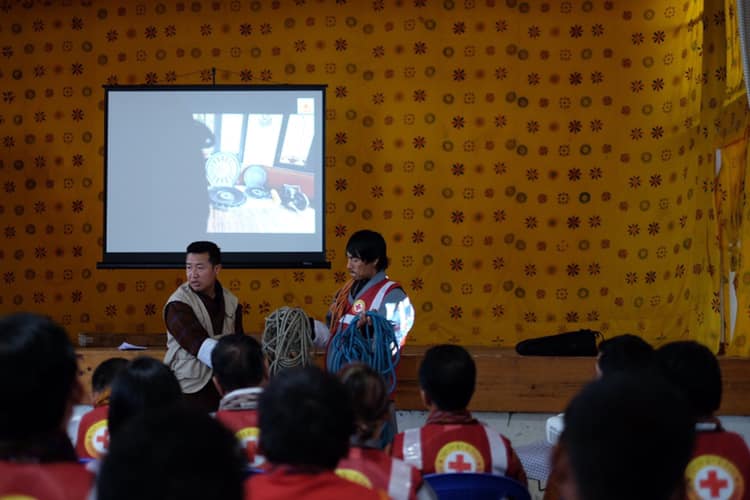 The volunteers were inducted on the Bhutan Red Cross Society, its programmes and values and principles of the Red Cross Movement.
Along with the election of the Branch Coordinator, the Branch Coordinator was handed with the set of personal protective equipments(PPE).